News & Features
Release 3.0.6: Novlr on Mobile is Here
Novlr on mobile is (finally) here! If you're reading this on your phone, try it now.
We know so many of you have been waiting for this – some for a long time – so we're very pleased to have it ready. Novlr was accessible on mobile phones before, however it was rough around the edges and the dashboard didn't work. The app now works beautifully on all mobile and tablet devices.
Seamlessly use Novlr in your mobile browser of choice and add it to your home screen for quick access.
Don't forget to open up the preference settings (right side bar) and play with the font size that works best on your device. And focus mode works beautifully on mobile for distraction-free writing.
Here's a quick guide to adding Novlr to your homescreen so you can use it like an app.
Pictures of Novlr on mobile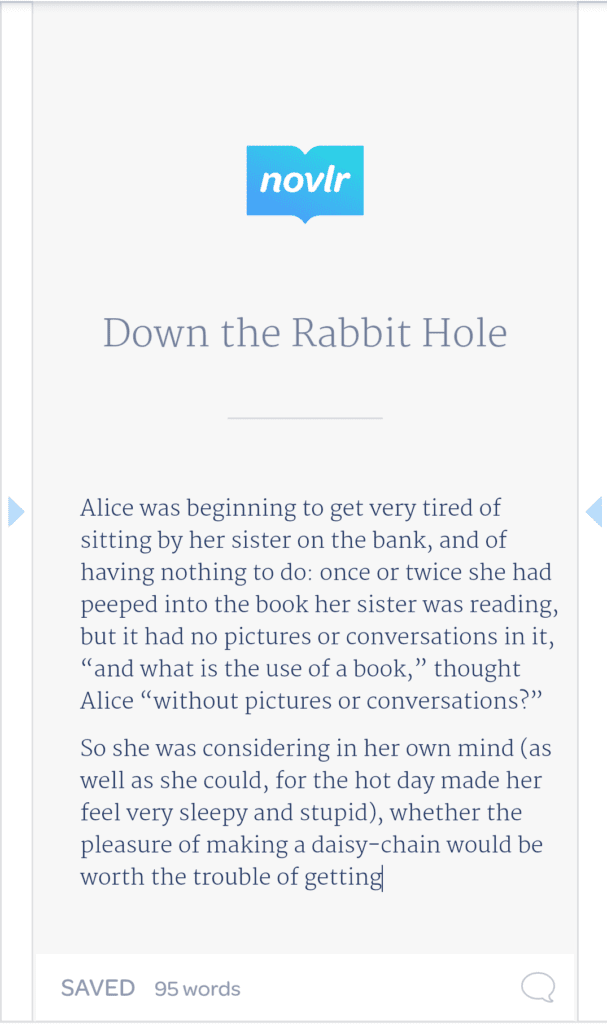 Is this in place of an app?
Possibly. We started to build an app in early 2019, however it became clear that we're too small to work on both browser and an app at the same time. We also concluded that, with modern phone browsers it's possible to keep much of the functionality of the existing browser app without the upkeep of a second code-base.
It works much like an app would and you can save it to your Home Screen for quick access.
Are the features identical to desktop devices?
We know all writers are different, but for most of you, writing on your phone and writing on your computer are different tasks. You told us that you use your phone for writing, noting down thoughts and splurging your sudden creativity on a bus. Whereas you use desktop for long sessions of writing and heavier editing.
Our priority is to get the most important features to you as quickly as possible on mobile and desktop, so Desktop Novlr has some extra features that Mobile Novlr doesn't have:
Versioning
The ability to scroll back through versions and undo changes you have made, or restore a previous version, is only available on desktop. Everything written on mobile will be saved to a version, but to browse and revert them you'll need to use Novlr on desktop.
Commenting
Comments are useful for editing and reviewing your work. These can be viewed and added on desktop only. (This may be reviewed in the future if there is demand).
Proofreader
The proofreader is data-intensive, so not particularly suitable for mobile, and since this is used for the heavy editing phase, it is available only on desktop.
The mobile version of the app has everything you need to write, write, write your words.
Is it perfect?
Nothing ever is.
We think it's pretty great, but if you think there are things that could work better, have ideas for mobile features or come across any bugs, as always, please let us know using the in-app chat or by emailing [email protected]
---
Also in this release
Features and fixes also recently added across all devices:
checkbox to exclude subheadings in export;
drag and drop reorder your novels;
slow-loading stats issue fixed;
multiple usability bugs fixed;
new error logging on our end so that when you experience issues we can pick them up even when they aren't reported.
Tags