News & Features
Progress Update #4
Almost 15,000,000 words have been written in Novlr already this year, with over 1,600 novels created just last month! It's amazing to see so many writers working toward achieving their goals.
We worked hard through January to make sure Novlr is fully featured and have even made some added improvements to the way some of those functions work. This has left us in a great place to start planning for the future, and we've got lots of things mapped out that we want to achieve over the coming months, both big and small.
Here's what's new from our end since our last update:
✨ New Features ✨
More export options
We have added both .pdf and .odt export options. Bundled in with this, we also improved export settings for .docx and .pdf, letting you choose your line height settings.
Cover art
You can now upload cover art to any of your projects. You can do this from the project homepage, and a preview of your cover will also show in your list of projects from the Writing dashboard.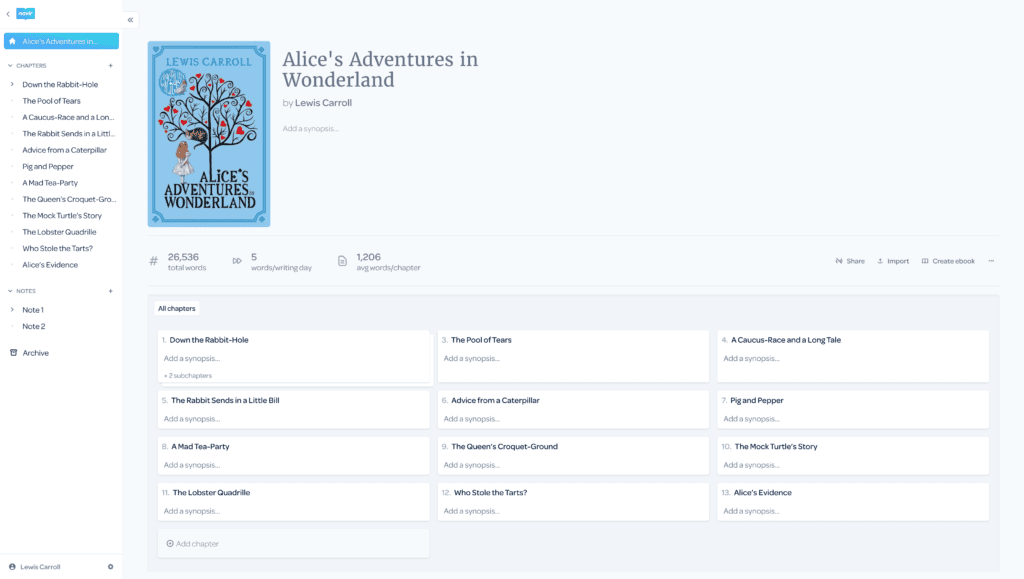 ✨ Feature Improvements ✨
Better import
When you import, you'll see a popup modal that will give you the option to split chapters based on heading hierarchy if they are set, and let you know how many chapters are available before you import to make sure you've set them all. You'll also be able to import your document as a single chapter by switching the toggle, and undo your import if you've imported it to the wrong place.
Additionally, you can now import directly into existing novels from anywhere in the app. If you import from the dashboard or your project repository, you'll be given the option to add your document to an existing project or create a new one. You'll also be able to add an additional document into an already created project from anywhere inside that project.
If you import a document into a nested chapter, the importer will automatically detect that and shift the heading hierarchy so it reactively nests based on import location.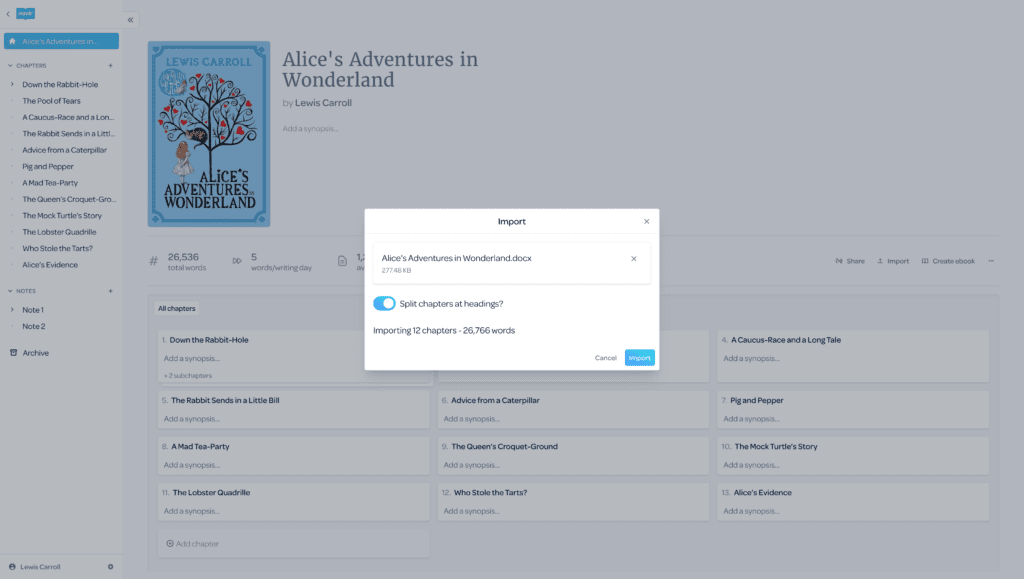 App speed optimisation
We optimised our app speed as some users reported experiencing lag when individual chapters grew to over a certain size. We have made multiple improvements to increase the word limit, but we do still recommend splitting chapters of over 50,000 words into smaller sub-chapters to ensure you get the smoothest experience while using Novlr.
Blockquotes
The blockquote feature no longer automatically applies quotation marks giving writers more freedom in how they use this function. We also changed the icon to make its formatting function clearer.
Epub
Bundled in with our cover art update, you can now also upload custom cover art to epub. You have the option of using the cover uploaded to the project homepage, or uploading a different one for publication.
Epub exports also now support paragraph indents both from the global setting and from local overrides using the tab key.
Chapter creation
We added a chapter menu that lets you add a chapter directly beneath, choose to add a subchapter, or import a new document. We also improved the reliability of dragging and dropping chapters, specifically a bug where notes could confuse the order of normal chapters.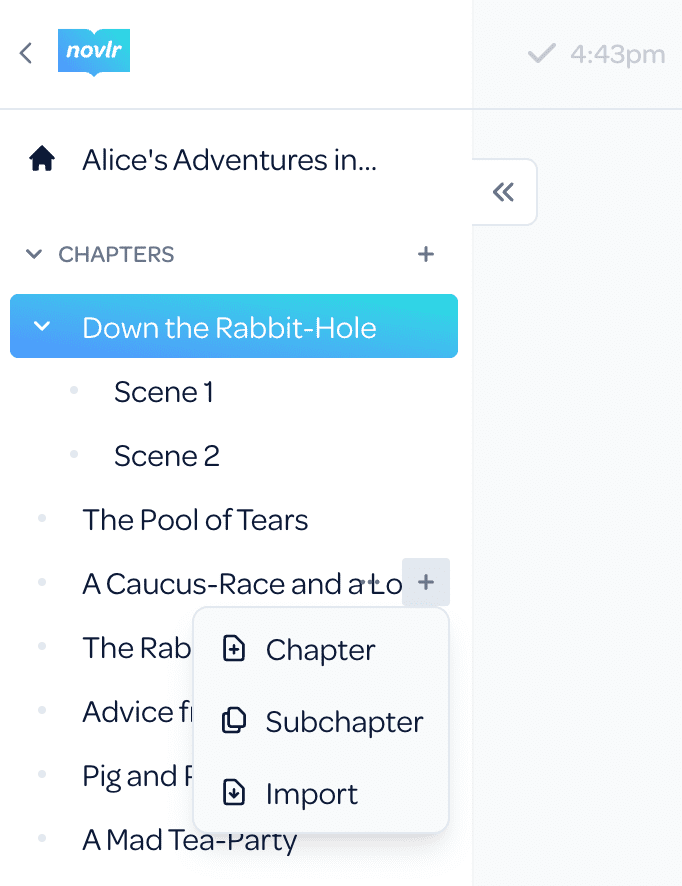 ✨ Bug Fixing ✨
Docx export
Fixed an issue where a formatting error stopped users from being able to open exported .docx file into Word if it contained words pasted from an outside source. We also fixed a bug where chapters were being reordered due to a conflict with created notes.
Chapter loading
Fixed an error where a deleted or archived chapter created a dead link that stopped new chapters from loading.
Epub export
Some users reported older versions of project being exported to ebook. We no longer include archived and removed chapters and notes in the export, which resolved this issue.
App crash
Fixed an error in the proofreader that caused the app to crash when reordering chapters.
Firefox incompatibility
Fixed an issue where Firefox users were unable to use the export or archive functions from the chapter menu
✨ UI Improvements ✨
Removed the beta tag from the dashboard.
Changed the blockquote icon to make its function clearer
Added the first stage of onboarding for new users
✨ Coming Soon ✨