News & Features
Release: 4.7.0: Improved exporting
Now that you can export either your whole novel or individual chapters, we wanted to make the files a little more workable, shareable and easier-on-the-eye. We've improved exporting by implementing a few things you have recommended:
A separate Title page
Copyright, name and year added
Double line-spacing option
Removed page breaks when exporting sub-chapter headings
Differentiated heading styles when exporting sub-chapter headings (smaller than the chapter headings)
Page breaks for chapters no matter if sub-headings selected.
If you export to pdf, as before, it will be exported in the Novlr font, Merriweather, which was chosen to be very readable. This format – pdf – is your best bet if sharing your work as it is also not editable.
As before, you can also export to .docx and .odt (which will download in default system fonts) to share with the ability to edit.
From this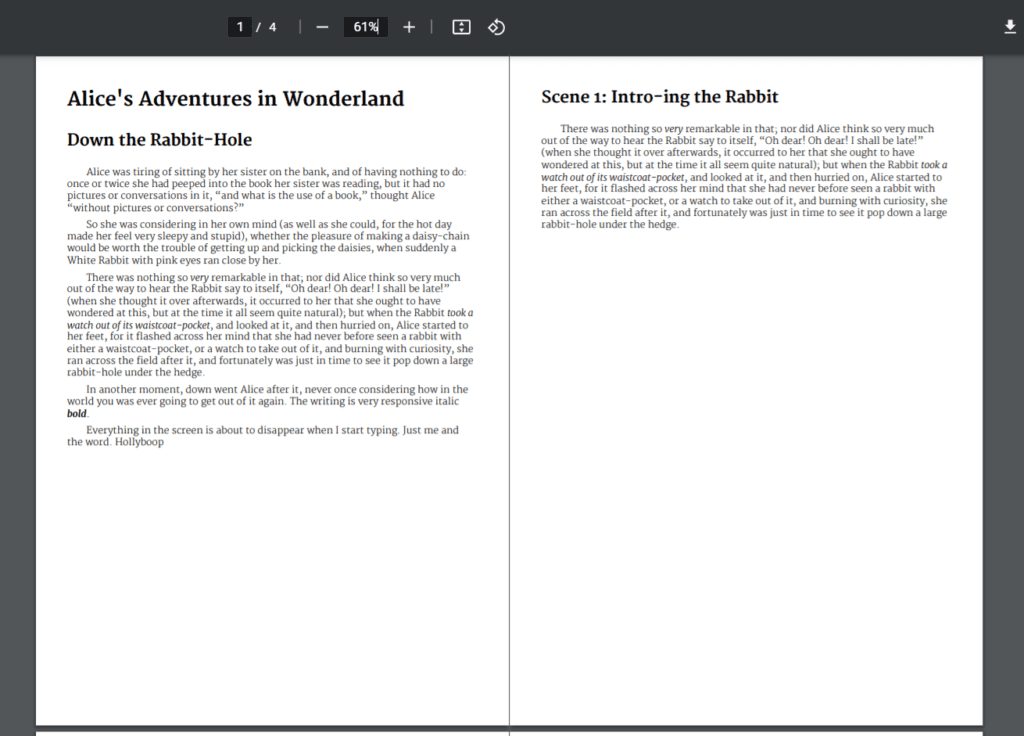 To this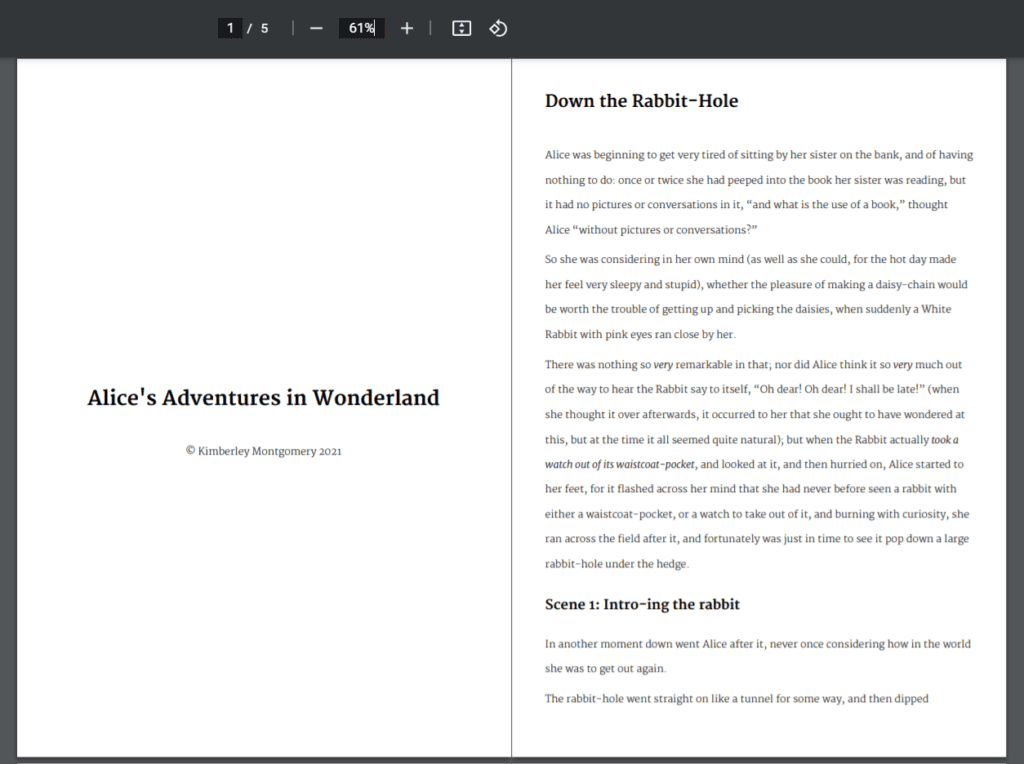 You can export your chapters from the 3-dot vertical menu on each chapter, or the whole novel from the "novels" tab in your Dashboard.
Improved exporting is just one of the many improvements we have in the pipeline. We are always working in the background on improving existing features, building new ones, as well as paving the way for a much bigger future for Novlr that we can offer the writing community.
As always, please let us know what you think, what you want, and how we can make Novlr better for you.
Tags