Novlr Authors
Two Weeks in the Life of a Novlr Author
The struggles that writers face can be daunting, but Carolyn Mandache gives us a glimpse into her life as a Novlr author. With regular updates on what life as a writer entails, she inspires and motivates others by sharing the joys and pitfalls of a writer's life.
---
Monday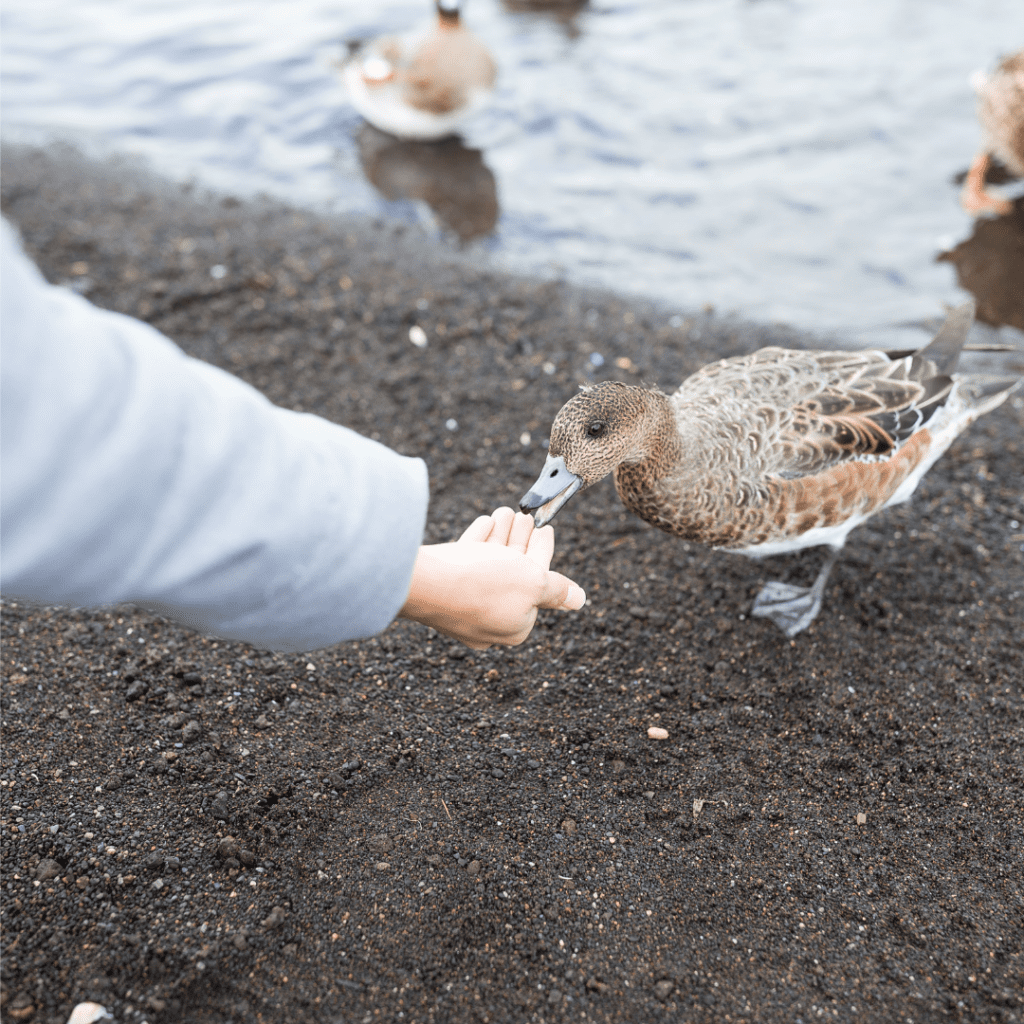 I typed up my first blog post for Novlr. It feels good to have the opportunity to hold myself accountable for my writing efforts! Afterwards, I enjoyed a walk with my sister, who told me about a woman she met "feeding the ducks." She did most of the feeding. Her husband disapproved of the low nutritional value of white bread.
This anecdote appealed to me. Now I'm on the lookout for a cute little notebook to keep track of interesting character ideas like this. Be warned…if you know a writer, at some point you may recognise bits of yourself in their writing.
---
Tuesday
Today my husband and I wrote an article for a charity called Migrant Voice. The charity offers a way for immigrant voices to be heard. Hopefully it can counteract the anti-immigrant rhetoric that often appears in the media. My husband, Florin, was born in Romania and we work hard to ensure our children are proud of both their Romanian and Scottish roots.
Together, Florin and I explained some of the challenges he has faced since moving to Scotland. Additionally, we talked about his contributions to the UK as a business owner, and why I wrote a fictional book based on his life in Romania.
At Strathkelvin Writers' group, I was commended for my flash fiction entry to their competition. They asked me to read it out to the group. It was a humorous look at my husband's endless addition of gadgets to our home (not all of which are entirely welcome).
I'll admit that I still feel nervous about public speaking. I have experience and training through owning a business, but I'm still not comfortable with it. I'm willing to bet there are quite a few authors who struggle with this, especially now. We've all become a little de-socialised through lockdown. Thankfully, I've been told that my nerves don't actually show. While I'm aware that I'm nervous, it reassures me to know that from the outside it's not obvious.
---
Wednesday
I have managed to stick to my 500-words-a-day goal and have a 3-day streak on Novlr! I hope to increase that, but let's be honest, sticking to a routine of writing every single day can be challenging.
My current WIP is a follow up to my debut novel and I'm currently calling it "Not a Clue!" It's still in the early stages, so it doesn't seem the time to focus on the title. This time I'll be writing from my own perspective of life with a multi-cultural family. It's my turn to share the story of how our holiday romance from 21 years ago is still alive and well.
The online creative writing group I am part of has set us an interesting task. We have to write a short piece based around a fictional character in a retirement home. So far I'm enjoying the challenge.
---
Thursday
I mentioned in my last blog that I would be exploring genres, as my book, Behind the Curtain, is actually quite difficult to categorise. My initial thought was that it was Historical Fiction, but it turns out that might not be the best classification.
Since my book begins in 1978, when Florin was born, it is less than the 50 years required to have passed for a book to be classed as Historical Fiction. The definition also states that writing should be from research rather than personal experience. My book is a combination of the two (although it is Florin's personal experience rather than my own).
My other genre consideration was Family Saga. By definition, this follows generations of a family through a period of history, with a multitude of perspectives. The main issue with this is that it has to be a series of novels, not just one. When my WIP is finished it's definitely a genre I can consider, but for now, it doesn't fit.
I came across a discussion on Twitter's #writingcommunity about Realistic Fiction. I hadn't heard of that as a genre before and it sounded positive. The characteristics of Realistic Fiction are as follows:
Takes place in present/past tense
Characters involved in events that could happen
Characters live in places that could be/are real
Real people with real issues
Events conjure questions reader could face in everyday life.
Behind the Curtain ticks all of these boxes, so I'm tempted to use it as my genre for now, but I am curious as to whether this is widely used and understood, or if there are other readers, like myself, who had no idea Realistic Fiction as a genre was a thing. More research is required.
---
Friday
I managed to hit my 500-word goal even though I am packing for a long overdue trip to Romania. I'm going to see friends and family.
After packing, I went to see a modern version of Romeo and Juliet at the newly renovated Lanternhouse Theatre in Cumbernauld. I was impressed that the show had such a small cast. It allowed them to innovate with the actors playing multiple parts. For example, the heads of each rival family, the Montagues and Capulets, were projected through pre-recorded footage when they would usually have appeared on stage. So far I have not attempted to write for theatre, but I know they often look for submissions. It was interesting to note the different techniques that can be used.
I have also set up my Nielsen enhanced book data service. This will allow bookstores to get more info on my book when they receive catalogues. Cover images, titles etc., are all well and good, but bookstores need more than that. They need to have a better idea of what the book is about before they purchase it. Hopefully, this will generate more interest.
---
Monday – Friday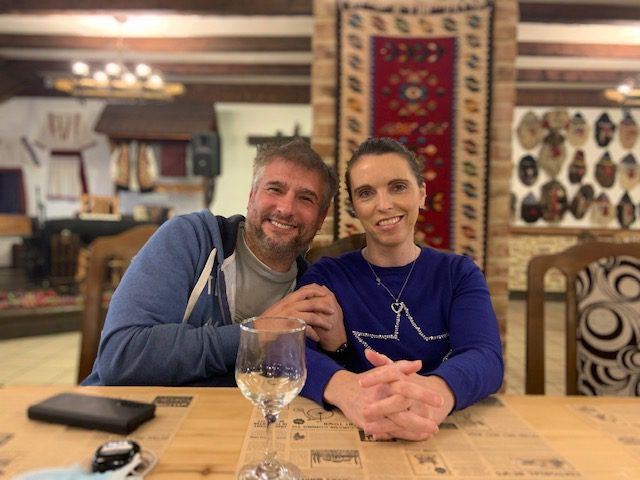 I enjoyed my time in Iasi, my husband's home city. We also travelled to Bucharest, the capital of Romania, on the way home. It's always interesting to note the changes whenever I visit, and since it's been two years since my last trip there were quite a few.
Like Scotland, some of my favourite restaurants and cafes have not survived the pandemic, which is sad. Despite that, we still enjoyed traditional Romanian food at La Placinte. They make delicious fruit and savoury pies, and desserts. We also visited another favourite, Hanul Razesilor.
We were excited that we got to drive on the much anticipated Romanian autostrada (motorway), the first of its kind in the country. Sadly, after about 20km it came to an end and we were back on normal roads.
Our kids tried hard to speak Romanian, and I was really proud of them. There were occasions when, even though they spoke correctly, their Glaswegian accents meant that Romanians couldn't recognise the words which must have been frustrating for them. I was amused by the fact that my niece in Romania, when speaking very good English to my son, started to use the word "like" a lot instead of "umm", or awkward pauses. This, to me, is very Glaswegian and I think she picked it up from my son. I find that I'm noticing little details like this much more since focusing on writing.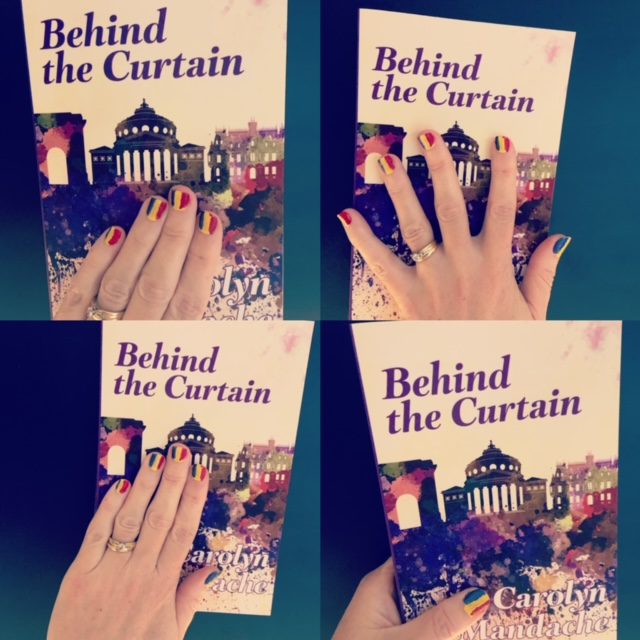 Leaving a copy of Behind the Curtain behind for our relatives to read felt wonderful, and I managed to take a couple of pictures with the book in various locations around Iasi. I had hoped to take more, but time ran away from us. My niece had painted my nails with the Romanian flag before we left the UK, but we ran out of time to do it again for the Instagram posts.
No writing achieved whilst away but hope to catch up now I'm home.
---
Novlr author Carolyn Mandache's debut novel is called Behind the Curtain, a fictional account of her husband's life in Romania before meeting her and moving to Scotland. You can find it on Amazon, or get a signed copy from Waterstones in Falkirk.
Tags