Books
6 Banned Books and Why You Should Read Them
Each year, in the last week of September, the world observes Banned Books Week. Started in 1982 in response to an increase in challenges to books available for sale, in schools, and in libraries, it's an important event in the literary calendar to celebrate intellectual freedom. Writers, publishers, booksellers, librarians, and readers alike, all come together to support the open sharing of ideas without fear of censorship.
There have been banned or challenged books for almost as long as there has been print media. The American Library Association (ALA) does an amazing job of recording and compiling a list of banned and challenged books every year that is publicly available and well worth taking a look at. They collect the reasons why books have been banned or censored, which are included in this list.
Below you'll find a mix of old and new banned books, that are definitely worth taking the time to read.
The Hate U Give, by Angie Thomas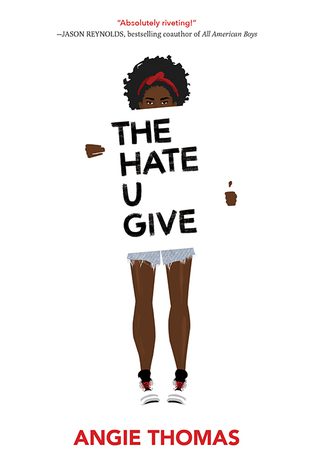 Starr Carter is torn between the worlds of her poor neighbourhood, and her life at the wealthy prep school that she attends. When she witnesses the fatal shooting of her unarmed friend Khalil at the hands of the police, her life will be turned on its head. As the only witness to the shooting, what Starr chooses to say, or not say, could have far-reaching consequences for herself, her family, and her community.
Why it was banned: "Banned and challenged for profanity, violence, and because it was thought to promote an anti-police message and indoctrination of a social agenda."
Why it's worth reading: The Hate U Give is a powerful story inspired by the Black Lives Matter movement. It highlights the injustice of racism and violence, and, despite being a work of fiction, mirrors many real-world events, tackling them in a way that is thought-provoking and asks us to question our own impact on the world around us.
The Bluest Eye, by Toni Morrisson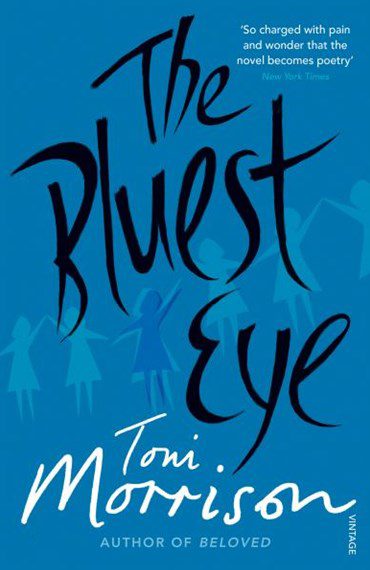 As Toni Morrisson's first novel, The Bluest Eye is a tour-de-force of literary prowess and a significant work of modern American fiction. It tells the story of Pecola Breedlove, a black girl who longs for her eyes to turn blue, so she can be as beautiful as the blonde and blue-eyed children she sees so glorified around her. Morrison uses multiple narrative voices with great effect to explore Pecola's tragic and emotionally affecting life.
Why it was banned: "Banned and challenged because it was considered sexually explicit and depicts child sexual abuse."
Why you should read it: The Bluest Eye is fundamentally about identity, love, self-hatred, and desire. It tackles the important issues of internalised racism, toxic masculinity, and cycles of violence. It's a difficult book, but powerful nonetheless. It is, at its essence, a story of human tragedy that is relatable despite its confronting subject matter.
A Day in the Life of Marlon Bundo, by Jill Twiss, illustrated by EG Keller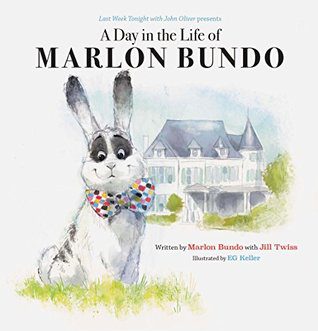 A Day in the Life of Marlon Bundo is an adorable picture book about a bunny who lives in the White House with his pet parent, Mike Pence, the Vice President of the United States of America. The story follows a particular day for Marlon Bundo, a day when he meets another boy bunny who will change his life forever.
Why it was banned: "challenged and vandalized for LGBTQIA+ content and political viewpoints, for concerns that it is "designed to pollute the morals of its readers," and for not including a content warning."
Why you should read it: Marlon Bundo's story is heartwarming, charming, and one of the sweetest, funniest picture books you will ever read. It gently tackles some big themes like same-sex marriage, accepting differences, and the importance of democracy in an accessible way for readers of all ages.
Two Boys Kissing, by David Levithan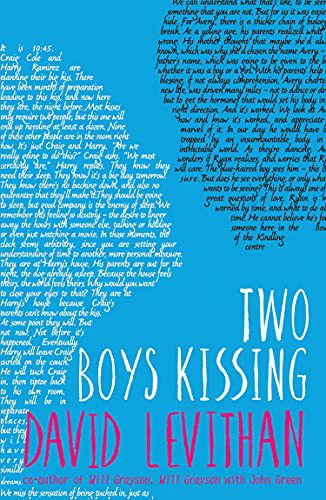 Based on real events, Two Boys Kissing tells the story of Harry and Craig, two 17-year-old boys participating in a kissing marathon to set a new Guinness World Record. With multiple narrative viewpoints, it sets the boys' World Record attempt to a backdrop of LGBT history, as we experience the joys and struggles of other gay teen boys as Harry and Craig navigate their own feelings for each other.
Why it was banned: "challenged because its cover has an image of two boys kissing, and it was considered to include sexually explicit LGBT content."
Why you should read it: Two Boys Kissing is a passionate and emotive ode to LGBT history. It is full of heart and depth and will make you feel in a way that few books can ever truly manage.
Persepolis, by Marjane Satrapi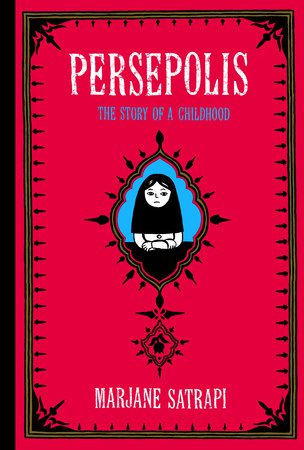 Persepolis is an autobiographical graphic novel in which Marjane Satrapi narrates her experiences growing up in Tehran. Marjane's family and political background give her a unique perspective and fundamental personal entanglement with Tehran's history, and first-hand experiences of the fall of the Shah's regime, the Islamic Revolution, and the long-lasting effects of the war with Iraq.
Why it was banned: "gambling, offensive language, political viewpoint. Additional reasons: "politically, racially, and socially offensive," "graphic depictions.""
Why you should read it: The importance of a story like Persepolis is undeniable. It depicts the dangers of political repression and the human cost of war in a way that is profoundly personal and deeply emotive.
Saga, by Brian K Vaughan, Illustrated by Fiona Staples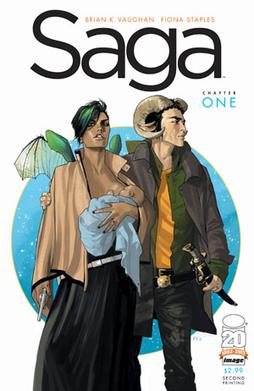 True to its title, Saga is a sweeping family saga about a small family from opposite sides of an ongoing intergalactic war. Risking everything to bring a new life into their star-crossed existence, Alana and Marko, and their infant daughter Hazel are hunted across the galaxy, navigating their relationship and their parenthood as they go.
Why it was banned: "Reasons: anti-Family, nudity, offensive language, sexually explicit, and unsuited for age group."
Why you should read it: Saga is an emotional, epic, sprawling tale with great characters and fantastic illustrations that is wonderfully paced and tells a compelling story about navigating difficult family relationships. It's bizarre, fantastical, and yet completely relatable.
Note: All purchase links in this post are affiliate links through BookShop.org, and Novlr may earn a small commission – every purchase supports independent bookstores.