Writing
A Writer's Guide to Great Travel Writing
Travel writing is about visiting different places and observing things that are unique to the specific destination, like the landscape and geography, the people and their customs, the history, culture, and food. Travel writing informs people about particular locations through articles and blogs, and often provides tips about travelling to that destination. But it is also a form of literary non-fiction that tells a more detailed narrative about a journey or a place.
What is travel writing
Travel writing is one of the oldest forms of literature — the earliest known records of travel literature date all the way back to the second century. Exploring new places and embarking on voyages has always been part of our DNA, and ever since humans have put pen to paper, we have written about the new places that we've discovered close and far, and similar and different from home.
There are many styles of travel writing, from the journalistic to the literary, to memoir, which can be both serious and humorous. Journalistic approaches to travel writing might explore a place's history, politics, people, and culture in a measured and well-researched way, providing the reader with a realistic and well-informed account of what the place is like. More literary approaches to travel writing tend to be more personal, reflecting on the author's personal response to a particular place or journey, which might be presented as a daily journal or a more expansive narrative.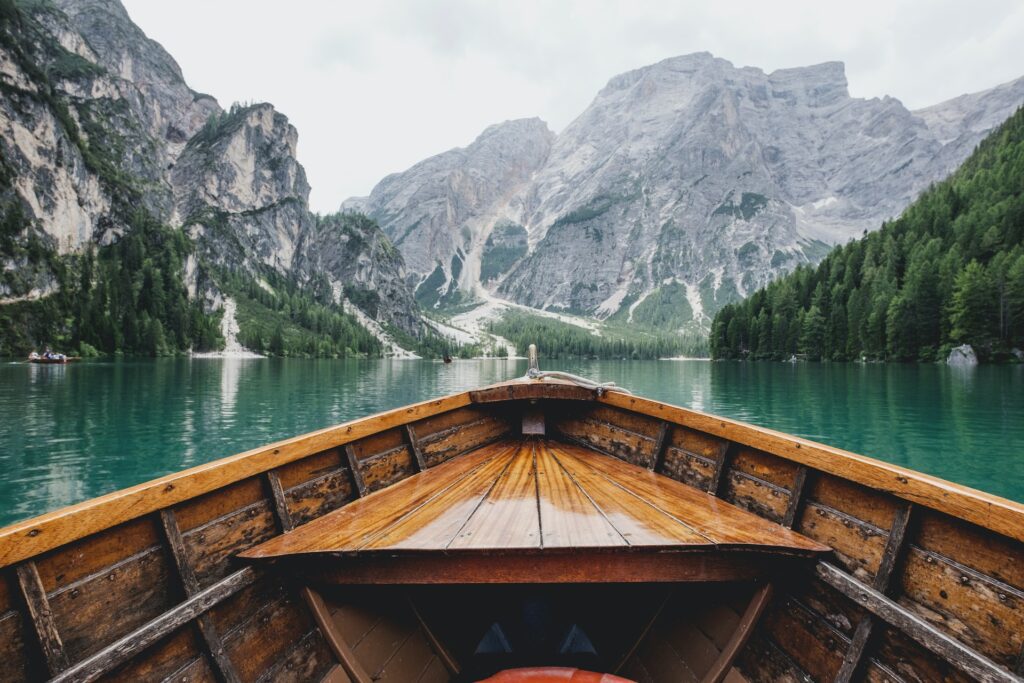 Types of travel writing
Travel writing is a fertile form of non-fiction, which intersects with other subjects, like nature, history, adventure, memoir, and food. While one travel book might paint a famous, familiar city in a new light, another might describe a treacherous journey through a little-known and isolated mountainscape, while another might delight you with sensory descriptions of a country's delicacies, and another might entertain you with witty observations about a place or regale anecdotes of a holiday gone horribly wrong.
Travel writing can take readers from the hostile shores of Scotland, to the bustling streets of Mexico City, to the wild Australian outback, all focusing on different things — the natural landscape, the writer's emotional response to the place, the unique food and fauna, or the local people.
As travel writing is so broad, readers usually come to it for different reasons. They might be interested in deepening their understanding of a specific country's culture, they might want to learn more about a cuisine, they might want to immerse themselves in the colours, smells and noises of a far-flung city or wild landscape, and they might want to be entertained as well as informed.
What travel writing includes
It's important that travel writing shows, not tells. Readers want to be immersed in a place, feeling as if they are there with the narrator, and in order to do that, an author must make sure that their writing is rich with description, using vivid language to tell compelling stories and paint colourful scenes.
Travel writing should speak to the senses – drawing out beautiful, surprising and entertaining descriptions of sight, smell, taste, sounds, and touch. Travel writing often combines different types of descriptions, from amusing anecdotes, to historical details, to flashbacks from the author's own memories, to close-ups of minute details, to long shots of impressive vistas and scenes.
How you choose to compose travel writing depends on your own personal choice and writing style, but it's helpful to keep in mind the different techniques available to you to keep the writing interesting for the reader.
Tips for travel writing
Open with a compelling and snappy anecdote or description to hook the reader's interest from the beginning
Give the reader a strong sense of where you are through vivid language
Ground the reader in time, in climate, and in the season
Introduce yourself to help the reader identify with you and explain the reason for the trip, and why you are writing about this particular place
Think about how best to describe the travel or journey unfolding in terms of the timeline and which themes, stories or memories you might introduce, and when
Include details about the people you come across, the sights you see, the history of a place, the things people say
Remember to appeal to the five senses to help transport the reader to the place
Reading List
If you're thinking of writing about travel, it's a good idea to read some of the top-selling and most interesting books in this area to help you get a flavour of different styles and reading experiences. Reading some of these books should also give you helpful insights into different ways you can present your experience of a country or place, how to weave specific themes into your travel writing and how to create an intimate reading experience.
Notes from a Small Island by Bill Bryson
Notes from a Small Island is one of the quintessential pieces of travel writing about Britain told from an American writer's point of view. Bryson's wry, perceptive observations on his adoptive country provoke both snorts of hilarity and uncomfortable winces of recognition for those familiar with British culture.
Before moving back to America, Bryson took a trip around Britain to take stock of the nation's public face and private parts, and to analyse what precisely it was he loved so much about a country that had produced Marmite.
This is the perfect example of funny travel writing that fuses personal observations with history and culture.
The Land Where Lemons Grow: The Story of Italy and its Citrus Fruit by Helena Attlee
The Land Where Lemons Grow is a delightful book about Italy's unexpected history, told through its citrus fruits.
By combining travel writing with history, recipes, horticulture, and art, Helena Attlee takes the reader on a unique and rich journey through Italy's cultural, moral, culinary and political past.
This is a really unique piece of travel writing which uses one object as a different way into a country's fascinating history.
The Great Railway Bazaar: By Train Through Asia by Paul Theroux
No list of travel books would be complete without a nod to Paul Theroux, a master of the genre.
The Great Railway Bazaar is Theroux's classic and much-loved homage to train travel. From the Orient Express, to the Delhi Mail from Jaipur, to the Trans-Siberian Express, Theroux embarks on an epic rail journey from London across Europe to Asia.
This was a trip of discovery made in the mid-seventies, well before the West had embraced the places, peoples, food, faiths, and cultures of the East. Theroux vividly describes his encounter with the foreign and exotic, in an energetic style which is both pacy and lean.
The Old Ways: A Journey On Foot by Robert MacFarlane
In The Old Ways, MacFarlane travels Britain's ancient paths and discovers the secrets of Britain's beautiful, underappreciated landscapes.
Following the tracks, holloways, drove-roads, and sea paths that form part of a vast ancient network of routes crisscrossing the British Isles and beyond, Macfarlane discovers a lost world — a landscape of the feet and the mind, of pilgrimage and ritual, of stories and ghosts.
MacFarlane is a master at totally immersing the reader in a particular place. To read this book is to be transported to different parts of the British Isles and see them afresh with new eyes and appreciation.
Reading this book feels like an adventure and flight of discovery. It is a perfect example of how travel and nature writing intersect.
One More Croissant for the Road by Felicity Cloake
In One More Croissant for the Road, the Guardian's food columnist Felicity Cloake embarks on a cycling trip around France to sniff out the delicacies that make the French nation the crème de la crème of European cuisine.
Cloake charts her journey, from the beach to mountain, Atlantic to Mediterranean, polders to Pyrenees, tasting the glorious local dishes at each stop.
Cycling 2,300km across France in search of culinary perfection, from Tarte Tatin to Tartiflette, she puts all that she learns about the French craft of cooking into creating a definitive recipe for each dish included in the book.
One More Croissant for the Road, is another great example of how travel writing can intersect with other subjects – food and memoir – and it is also the perfect love letter to France.
Note: All purchase links in this post are affiliate links through BookShop.org, and Novlr may earn a small commission – every purchase supports independent bookstores.