Books
Halloween Reads for Children (That Aren't Scary)
Halloween is about all things spooky, but sometimes, especially when we're young, things can start to feel a little overwhelming. No matter what age you are, some people like to be scared, and others don't, so it's good to know that there are things we can enjoy about the holiday without having to scare ourselves silly. When everyone is reading spooky things, it's hard to find Halloween reads for children that aren't scary.
But fear not! As the season changes and a longing for the great indoors sets in, it's good to know that there are lots of seasonal reads out there for a variety of readers. As we get older, our tolerance for fear usually increases, so this list is curated with those changing preferences in mind. And if you're looking for scare-free books for adults, you can check my recommendations here.
Whether you're a young reader, middle-grade reader, or a YA reader, here are some suggestions for Halloween reads for children that aren't scary.
Young Readers (5 – 8)
The Worst Witch, by Jill Murphy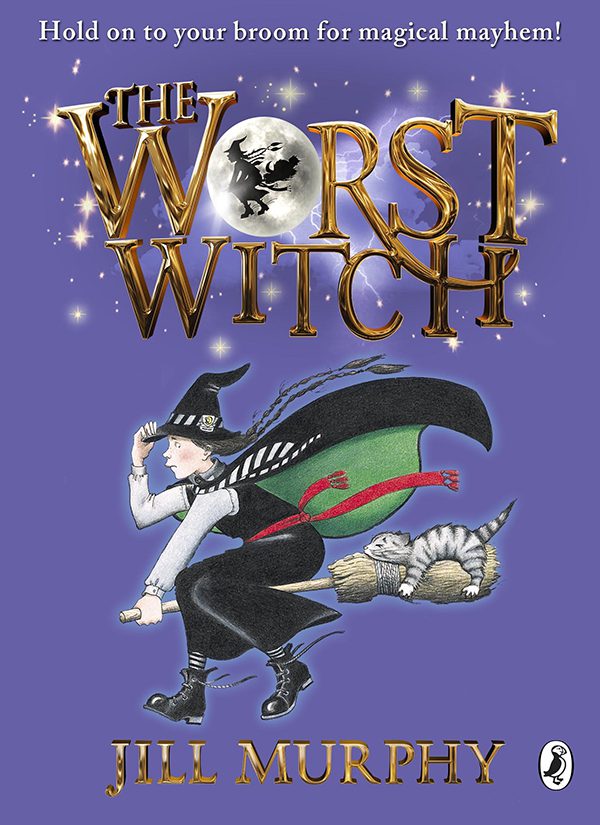 Thematically right for the spooky season (it even features a Halloween festival!), The Worst Witch is a sweet story for young readers. Mildred Hubble is a student at Miss Cackle's Academy, and despite wanting to be a great witch, she struggles to get her spells right and often finds herself in trouble.
Despite it being a classic work of children's fiction, I'm often surprised by how few people have actually heard of The Worst Witch. It's full of magic and adventure, is sweet and entertaining, and best of all, it's relatable to school-aged children. Mildred deals with the woes of school, giving readers the chance to see themselves in her with the narrative's stylistic humour and charm.
While The Worst Witch might be too advanced for very young readers, it makes a great story to read together out loud, especially if you get an illustrated edition. But the short length and bite-sized chapters make it the perfect book for children who are starting on chapter books and are looking for something a little more advanced. On top of that, The Worst Witch is the first in a series, so there will be a whole host of Halloween adventures that your young readers can follow Mildren on!
Ottoline and the Yellow Cat by Chris Riddell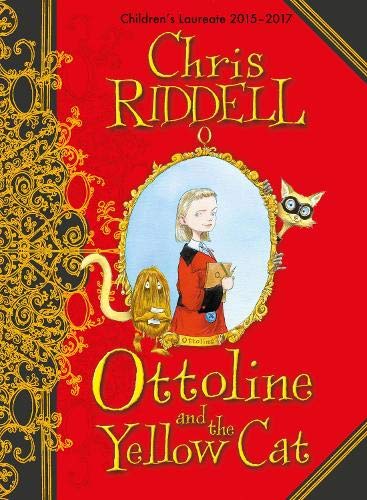 While the plot of Ottoline and the Yellow Cat is not, at first glance, Halloween related, for me, this one fits the bill because of the amazing aesthetic that Chris Riddell has created with his Ottoline series. Chock full of illustrations, Riddell has created a dark, gothic, mystery world for Ottoline that perfectly suits the spooky season.
Ottoline Brown lives in a city with a strange Norwegian bog creature named Mr Monroe while her parents are away. Together they go on an adventure to solve a mystery involving missing jewels, lap dogs, and a mysterious yellow cat. It is sweet and funny while grappling with themes like loneliness that children aren't often able to articulate. The mystery and intrigue are there, and when combined with the illustrations, it's an immersive read, for all ages.
Because of the detailed illustrations, this is a great book to read together with young readers, or for them to tackle on their own. The pictures help contextualise what is being read, and they are what really creates the atmosphere. The Ottoline series is like a cross between a book and a graphic novel, rather than falling clearly into one camp or the other, and the dark, gothic aesthetic make it an ideal Halloween read for young readers.
The Dark by Lemony Snicket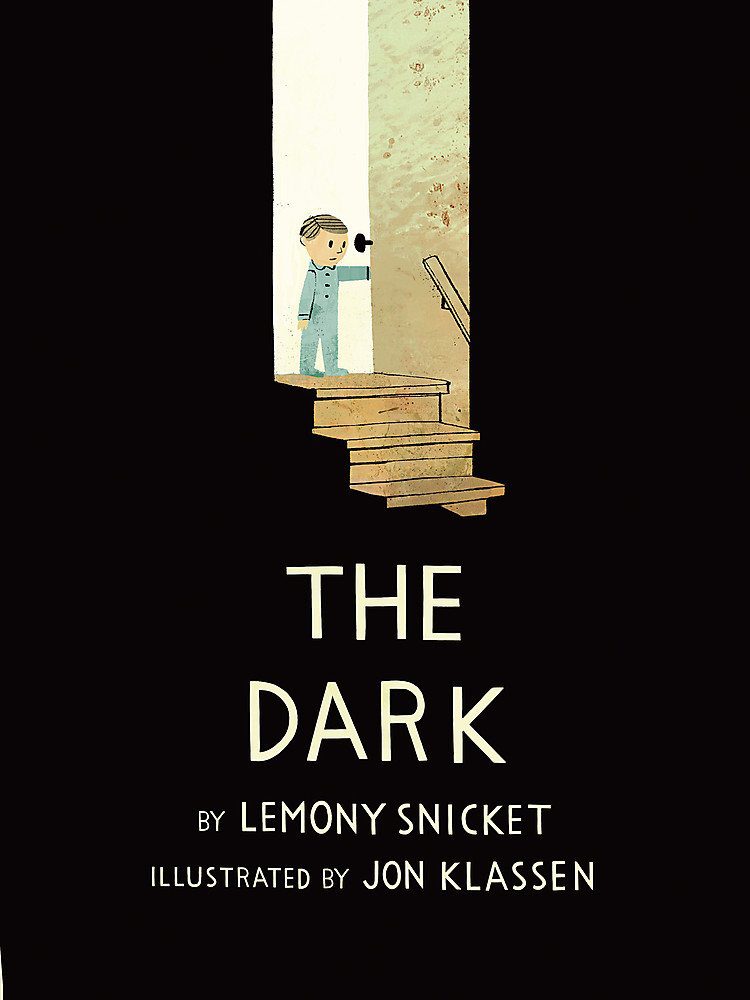 Lemony Snicket is best known for his A Series of Unfortunate Events books, but in The Dark, he tackles something altogether new. It's a picture book, rather than a chapter book, but because of the wonderful illustrations by Jon Klassen, and the subject matter, it's a book that will still appeal to readers who have progressed beyond the picture book stage.
What makes The Dark such a good Halloween read is that it deals directly with fear – a fear of the dark, specifically. This isn't a book about monsters, or what might be hiding under our beds. Instead, the dark is a force that we simply don't understand. Laszlo, the book's protagonist, is afraid of the dark, but an unexpected voice from the dark helps him to understand it better.
Despite the overwhelming reliance on black in its colour palette, The Dark feels alive thanks to Klassen's amazing illustrations. Instead of being a book that's scary, it's one about facing your fears. Despite it being a picture book, is a story for all readers – for those who find Halloween particularly scary, a book about confronting what frightens you seems just the ticket.
Middle Grade (8 – 12)
Over Sea, Under Stone by Susan Cooper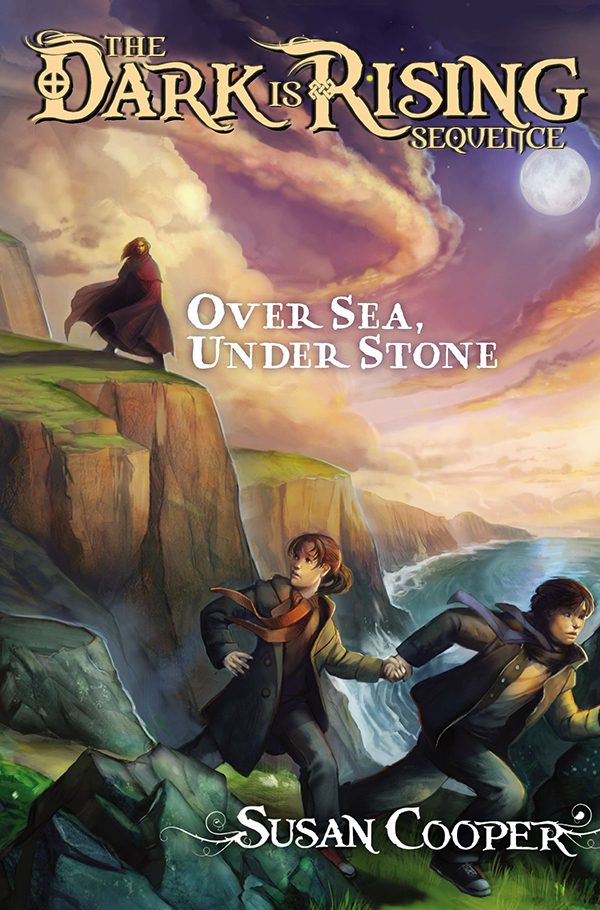 The first book in Susan Cooper's The Dark Is Rising Sequence, Over Sea, Under Stone is a deeply atmospheric novel that uses the eerie setting of Britain's coasts to perfection. It begins the story of the Drew children, who travel to Cornwall with their parents and great-uncle Merriman, to stay in a big grey house. When they find an old manuscript in the attic, the children are dragged into an adventure of epic proportions.
It's a mystery story that turns into an Arthurian grail quest, and is chock full of Celtic mythology and witches, making it a perfect book for the easily scared who still want something with a slight air of spookiness. While there are incredibly eerie moments in the narrative, the book is overall more atmospheric – and it's an atmosphere that lends itself perfectly for the Halloween season.
The Night Gardener by Jonathan Auxier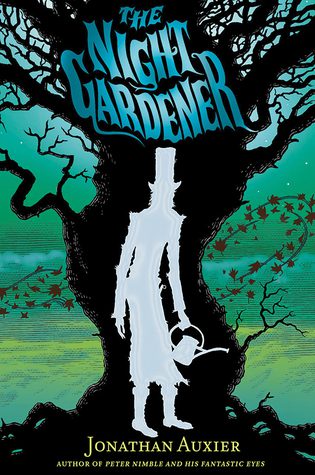 The Night Gardener is as gothic as they come, and a wonderful, wonderful book. It's definitely creepy, but certainly not outright scary. Rather, it builds atmosphere and tension through suspenseful worldbuilding. It's a story with deep, thematic content – it's as much about the act of storytelling as it is about grief and prejudice.
Molly and Kip are two Irish children who travel to the Windsor Estate to work as servants. At first, they are not wanted, but Molly manages to ensure their place there by telling a story that wins over the estate's inhabitants. But all is not as it seems – there is a tree that appears to have grown to be one with the house, and a mysterious visitor, with heavy footsteps, who only comes at night.
With an air of Victorian Gothic, The Night Gardener is a fantasy story that feels both like it's a traditional part of that genre but interspersed with the real-life horrors of the Irish famine, and poverty in the Victorian era. It uses its creepy atmosphere to teach life lessons, rather than simply to shock, so while it's still a book that will give you chills, it's not a book that exists purely to scare.
The House with a Clock in Its Walls by John Bellairs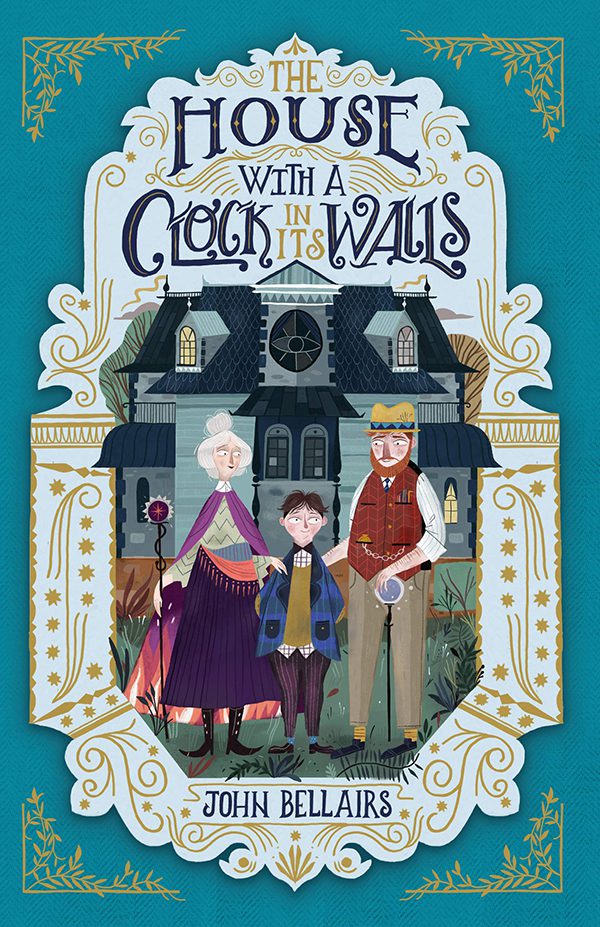 Magic, wizards, witches – The House with a Clock in Its Walls has it all. Bellairs has written a gothic book with a spooky vibe that comes across as, ultimately, friendly! It has mystery, twists, turns, and a great plot, and that's what gives the book a Halloween-appropriate vibe. You won't see any gore or jump scares here, just a great mystery with an eerie atmosphere that will be sure to delight.
Lewis Barnavelt is an orphan who goes to live with his uncle Jonathan, a wizard. He is fascinated by magic and wants to learn, but inadvertently sets off a chain of events that could put the whole world in danger. Lewis is a delightful character, and as much as The House with a Clock in Its Walls is about the mystery, it's also about learning to accept yourself for who you are.
This book is spooky without resorting to gore or the darkness that fills so many books that we consume this time of year. It's sweet and fun, but still fits firmly into the autumn reads pile thanks to its creepy moments and a palpable sense of danger.
YA (12 – 18)
Inkheart by Cornelia Funke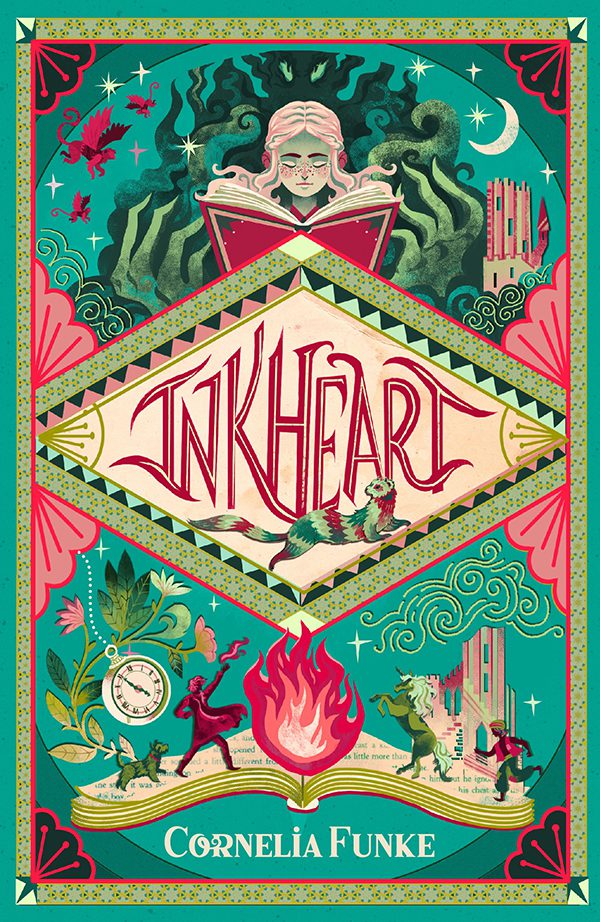 Inkheart is escapism in its truest form. It's the kind of immersive world that book lovers everywhere just wish they could fall into. While the subject fits firmly into the High Fantasy category, the nightmare-world that Meggie, the book's protagonist, finds herself in, and the dark magic that swirls through its pages, makes it an ideal Halloween read beyond the scope of traditional horror offerings.
At its core, Inkheart is a love story about books. Meggie is a girl who loves books, and her father is able to make them come to life. It blends the real world with the world inside those books, where Meggie has to face characters whose only motivation is the villainous ones created for them. It has scary moments, but is not, in and of itself a scary book.
Caraval by Stephanie Garber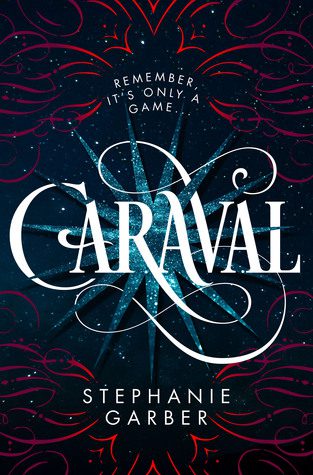 Caraval is a high-stakes adventure story of a performance that isn't what it seems. Once a year, for Caraval, audiences participate in the show, but when Scarlett and her sister Donatella receive three tickets to that year's performance, they discover that it's much darker than it first appears.
Like most modern YA stories, Caraval is the first in a trilogy and is full of adventure, magic, and romance. What sets this book apart though, is that the stakes are high, and the world is so immersive that reading it feels like an experience, rather than simply words on the page. The carnival setting gives the perfect eerie, dangerous, and mysterious vibe without being outright scary
Winterwood by Shea Ernshaw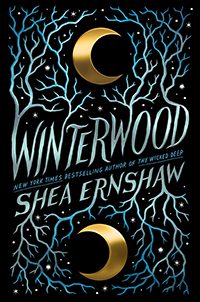 Haunting, mysterious, witchy, and magical, Winterwood ticks all the Halloween atmosphere boxes. When a boy, Oliver, goes missing from a nearby boys camp and is found by Nora, stumbling alone in the woods, the pair find themselves involved in a dark, intense mystery with a sense of magic that gives the whole book a fairytale feel.
Rather than scary, I'd describe Winterwood as oppressive. It brings a slow, relentless creep of dark intensity into the narrative that will get your blood racing, without relying on horror tropes. It's a perfectly witchy Halloween read for those who like the magical, rather than the horror side of the holiday.
Note: All purchase links in this post are affiliate links through BookShop.org, and Novlr may earn a small commission – every purchase supports independent bookstores.