Writing
How to Write Amazing Narrative Non-Fiction
Narrative non-fiction brings to life true stories like historic events and personal experiences. It uses the techniques usually associated with fiction writing, such as plot, character, and detailed scene-setting.
This very popular genre informs the reader with facts and detailed accounts of real-life events, but is written in an engaging and dramatic way designed to grip the reader's attention and make the reading experience enjoyable. Narrative non-fiction is sometimes referred to as literary non-fiction or creative non-fiction.
Why should you write narrative non-fiction?
What is interesting and exciting about narrative non-fiction is that it can cover just about any topic. You might see it shelved in almost any section of physical and online bookstores. For example, narrative non-fiction can explore an unknown perspective on a historical event based on research that's only just been discovered. It can tell the story of an individual or a company's dramatic demise or it can paint an eye-opening picture of a particular political or social current affair.
What makes good narrative non-fiction?
Research
Often written by investigative journalists, historians, and sometimes biographers, works of narrative non-fiction are informative but they are also entertaining to read because the storytelling element is so important.
Conducting original and thorough research is a cornerstone of good narrative non-fiction writing. When researching their subjects, writers will often conduct interviews with key people, obtain access to private diaries, read old newspaper articles, and search historical records in order to get the most accurate information about a series of events.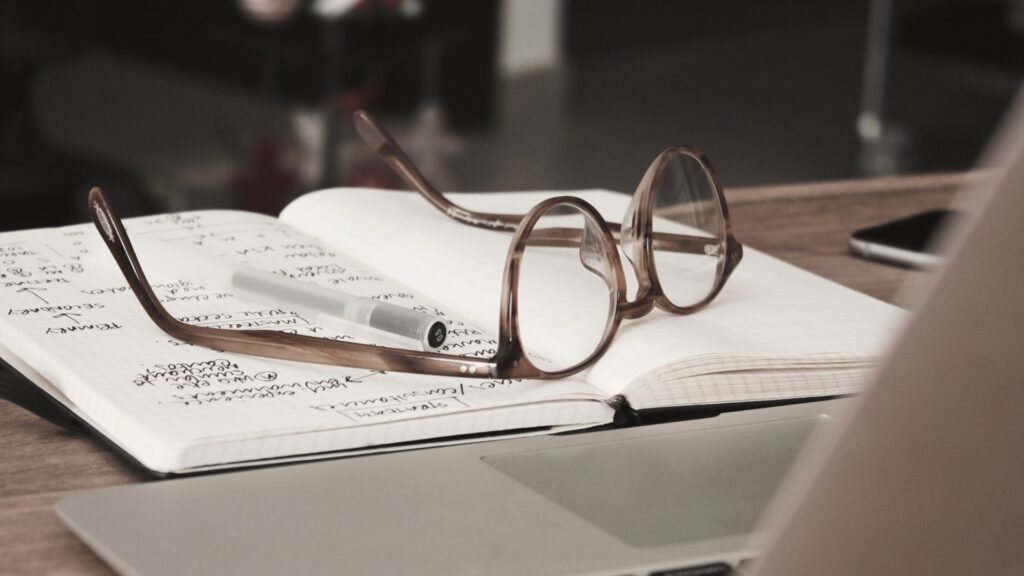 High-quality narrative
Another cornerstone of great narrative non-fiction is the quality of the writing. Just like in fiction books, writers use dialogue and characterization to reveal character relationships and story development. Choosing to tell the story through specific scenes instead of simply summarizing the events that took place is what separates this form of writing from other types of non-fiction like history, reports, news stories, and biographies.
The structure a writer chooses to tell the story in goes a long way to creating drama and suspense for readers. While straight histories or news reporting tend to tell events in chronological order, with narrative non-fiction you can be more playful. You can switch perspectives and timelines meaning that the story can be told in a more exciting and intriguing way.
For example, a lot of books open with a scene set in the present day to show the reader where the story is now, and then they will go back in time to show where the story began. Other books may start with a scene in the middle of all the action and then go back in time to tell the story from the beginning, catching up with the events the opening started with before going beyond them to finish the story.
The right balance between fact and fiction
As this form of writing uses literary styles and techniques, writers sometimes use creative license to drive their story forward and make it more interesting. It's hard to create a completely accurate representation of something that happened a long time ago unless you have ample records of the event, like a recorded conversation or eye-witness account. Often, writers might elaborate on some details, using conjecture to fill in the blanks in the narrative.
Finding the right balance between accuracy and creative license is important – you want to create a book that has integrity and is true to real life, but you also want to help the reader paint a picture of how something might have happened in the absence of concrete information. This should happen in an informed and subtle way, always noting where you're using conjecture, rather than writing it as truth.
A defined author presence
When using conjecture to drive the narrative, the perspective of the writer becomes an important element. In narrative non-fiction writing, there isn't always a strong authorial voice driving the narrative, but it is still present.
The authorial presence and voice is especially important when there has been a lot of original research and witness interviews. Investigative reporters will often comment on characters who they have tried to speak with, who they might even be writing about, and will often have a personal connection to the story. As an example, they might explain how they received an anonymous tip from someone and will therefore include their own involvement in the story. They become part of the narrative.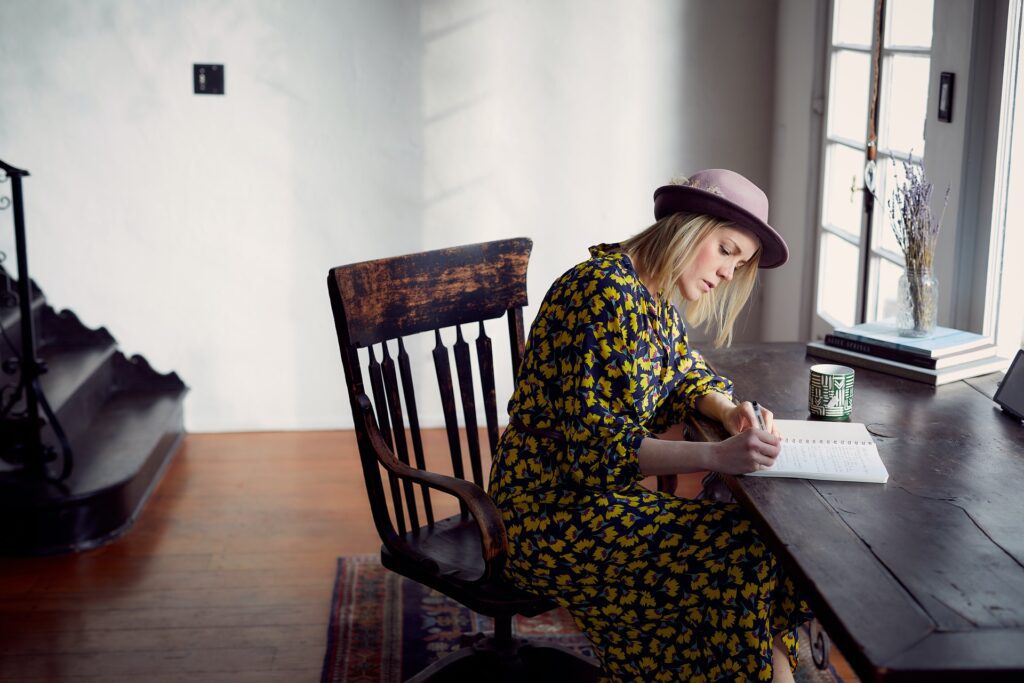 Publication and audience
Narrative non-fiction is a very popular genre. Walk into most bookshops and you'll see it represented on shelves and on feature tables. Typically this space has been dominated by male writers but it's promising to see there are more and more female writers emerging in this space.
Narrative non-fiction tends to be published in a Hardback format because of its literary qualities and often very topical subjects. It's a genre that is often very well reviewed in traditional media outlets like national papers. A year after the Hardback publication a Paperback format will typically be released. This new format will aim to reach more mass-market readers. Audio editions of narrative non-fiction tend to sell very strongly too, as readers who are interested in these kinds of narratives are usually big podcast listeners.
Tips for writing narrative non-fiction
If you're developing a book proposal that classifies as narrative non-fiction, it's helpful to ask yourself the following questions:
What is the best way to structure my book so that the story is dramatic and interesting?
Am I describing scenes, events, and people in enough detail? If your reader didn't know this story was true, might they almost mistake it for fiction? (It would be a good sign if they did – often the highest praise for narrative non-fiction is 'reads like a thriller' or 'a page turner I couldn't put down')
Have you done enough research on the subject? How unique is your research? Is there more you could find out about the events of your subject from archival documents, contemporary diaries, or by interviewing characters or their families?
How can I prove that I am qualified to write this book? If you're not an investigative journalist, historian, or professional writer by trade, how can you reassure the publisher and reader that you are qualified to write this book? It's important to show how much research you've done on the subject and to use sample writing to show off the quality of your writing.
Remember, this genre is all about research and storytelling. Your book should be well-researched and should account for real-life events as accurately as possible. It should be written in an engaging way that holds the reader's attention. You should aim to tell your story in as dramatic and interesting a way as you can, while staying faithful to the truth.
Bestselling books to read
If you're thinking about writing a narrative non-fiction book it's a good idea to read some of the top-selling books in this area to help you get a flavour of the writing style and reading experience. Reading some of these books should also give you helpful insights into different ways you can hook your reader in, how to approach the narrative arc and structure of your book, and give you ideas on pacing.
Agent Sonya by Ben MacIntyre
This is the remarkable story of the greatest female spy in history, from one of Britain's most acclaimed historians. A devoted mother-of-three, attentive wife, and friendly neighbour, Sonya Burton seemed to epitomise British domesticity. But far from an obedient homemaker, Sonya Burton was a dedicated communist, a decorated colonel, and a veteran spy who risked her life to keep the Soviet Union in the nuclear arms race.
In Agent Sonya, Ben Macintyre has created a page-turning work of non-fiction that has you hooked at every twist and turn, so much so that it almost reads like a thriller. Macintyre writes with the diligence and accuracy of the very best of journalists but the flair of a master storyteller.
He adds colour and incredible details to deeply researched reporting. Every sentence is rich with description and imagination but never at the cost of the truth. He is also wonderfully skilled at leading the reader down a rabbit hole about some seemingly insignificant event or detail that one might usually lose the thread of, only to weave it back into the main action with sophistication.
Bad Blood by John Carreyrou
This is the inside story of the breathtaking rise and jaw-dropping collapse of Theranos, a multibillion-dollar biotech startup founded by Elizabeth Holmes, that promised to revolutionize the medical industry with a machine that would make blood testing significantly faster and easier. Holmes was a brilliant Stanford dropout whose startup, 'unicorn,' was backed by investors such as Larry Ellison and valued at more than $9 billion. There was just one problem: the technology didn't work.
In Bad Blood, Wall Street Journal reporter John Carreyrou tells the riveting story of one of the most shocking tales of corporate fraud ever, a story of ambition and hubris in Silicon Valley. Carreyrou unveils the many dark secrets of Theranos with nuanced and compelling reporting, presenting the scientific, human, legal, and social sides of the story with remarkable skill.
Carreyrou's brilliance is in his ability to explain complicated science that would ordinarily be difficult to follow in a remarkably digestible way. Not many writers can make a very specialist subject feel universal and accessible to all, but Carrreyou achieves it. The level of research he has undertaken to get to the truth of this deeply secretive company is unparalleled. He also paints fantastic character portraits and has a way of building intrigue around people shrouded in mystery that leaves you on the edge of your seat.
The Five by Hallie Rubenhold
An astonishing feat of historical detective work, The Five is the story of Polly, Annie, Elizabeth, Catherine, and Mary-Jane, five women who never met but are famous for the same thing – being victims of Jack the Ripper. For more than a century, newspapers have been keen to tell us that 'the Ripper' preyed on prostitutes.
Not only is this untrue, as historian Hallie Rubenhold has discovered, but it has also prevented the real stories of these fascinating women from being told. Now, in this devastating narrative of five lives, Rubenhold finally sets the record straight, telling the untold stories of five women who wrote ballads, ran coffee houses, lived on country estates, breathed ink-dust from printing presses, and escaped people-traffickers. This is an incredible new perspective on a well-known story.
What is so exciting and different about this book is that Rubenhold casts an entirely new light on a well-known story and in doing so makes a political statement about the treatment of women both then and now. The author's rage is palpable in the writing. It's a blistering counter-narrative that has all the ingredients of a fantastic narrative non-fiction book – original and surprising research, gripping plot, clever structure, rich description – but also a strong political and social undercurrent that acts as the beating heart of the book.
Empire of Pain by Patrick Radden Keefe
This is the gripping and shocking story of three generations of the Sackler family and their roles in the stories of Valium and Oxycontin, by a prize-winning American investigative journalist.
The Sackler name adorns the walls of many-storied institutions – Harvard; the Metropolitan Museum of Art; Oxford; the Louvre. They are one of the richest families in the world, known for their lavish donations to the arts and the sciences. The source of the family fortune was vague, however, until it emerged that the Sacklers were responsible for making and marketing Oxycontin, a blockbuster painkiller that was a catalyst for the opioid crisis-an an international epidemic of drug addiction that has killed nearly half a million people.
What makes Empire of Pain so exceptional is how Patrick Radden Keefe exhaustively documents jaw-dropping events over a long period of time to tell the story of a dynasty but also: a parable of 21st-century greed. It is a masterpiece of narrative reporting and writing, that draws conclusions no one had ever thought to make before and takes you from dodgy GP practices to the misfortunate hangouts of opioid victims, to glamorous fund-raisers to the inner echelons of power in modern-day America. 
Hidden Figures by Margot Lee Shetterly
Set against the backdrop of the Jim Crow South and the civil rights movement, Hidden Figures is the never-before-told true story of NASA's African-American female mathematicians who played a crucial role in America's space program—and whose contributions have been unheralded, until now.
It tells the story of a coterie of bright, talented African-American women. Segregated from their white counterparts by Jim Crow laws, these "colored computers," as they were known, used slide rules, adding machines and pencil and paper to support America's fledgling aeronautics industry, and helped write the equations that would launch rockets, and astronauts, into space.
Drawing on the oral histories, scores of personal recollections, interviews with NASA executives and engineers, archival documents, correspondence, and reporting from the era, Hidden Figures recalls America's greatest adventure and NASA's groundbreaking successes through the experiences of five courageous, intelligent, determined, and patriotic women.
One of the things you can't help but admire in this book is how Shetterly manages to weave so many moving parts and themes to tell a cohesive story – moving from World War II through NASA's golden age, touching on the civil rights era, the Space Race, the Cold War, and the women's rights movement, Hidden Figures tells a rich history of scientific achievement and technological innovation but also manages to recount the intimate stories of five women whose work forever changed the world.
Like Rubenhold, Shatterly is revisiting a moment or event in history – but rather than humanizing victims whose identities and stories were overlooked, Shatterly gives power back to the women who were actively written out of history books and who deserve credit for their enormous achievements, and in doing so helps to reframe how women are currently perceived in science and technology.
Note: All purchase links in this post are affiliate links through BookShop.org, and Novlr may earn a small commission – every purchase supports independent bookstores.
---
If you're interested in writing non-fiction and want to get your work in front of a publisher, visit our free non-fiction book proposal course written by Lydia Yadi, Senior Commission Editor for Non-Fiction at Penguin Random House. To see all posts in this series, please click here.