Writing
Write to the Right Soundtrack
Last year, we did a poll on our Instagram to see whether our writers prefer to write in silence or with music. We wanted to know if there's a preference for a writer's soundtrack or the sound of silence.
Because an overwhelming 70% of you voted for music, I want to share my tips for creating writing playlists to build your perfect writer's soundtrack, as well as a link to some of my favorites.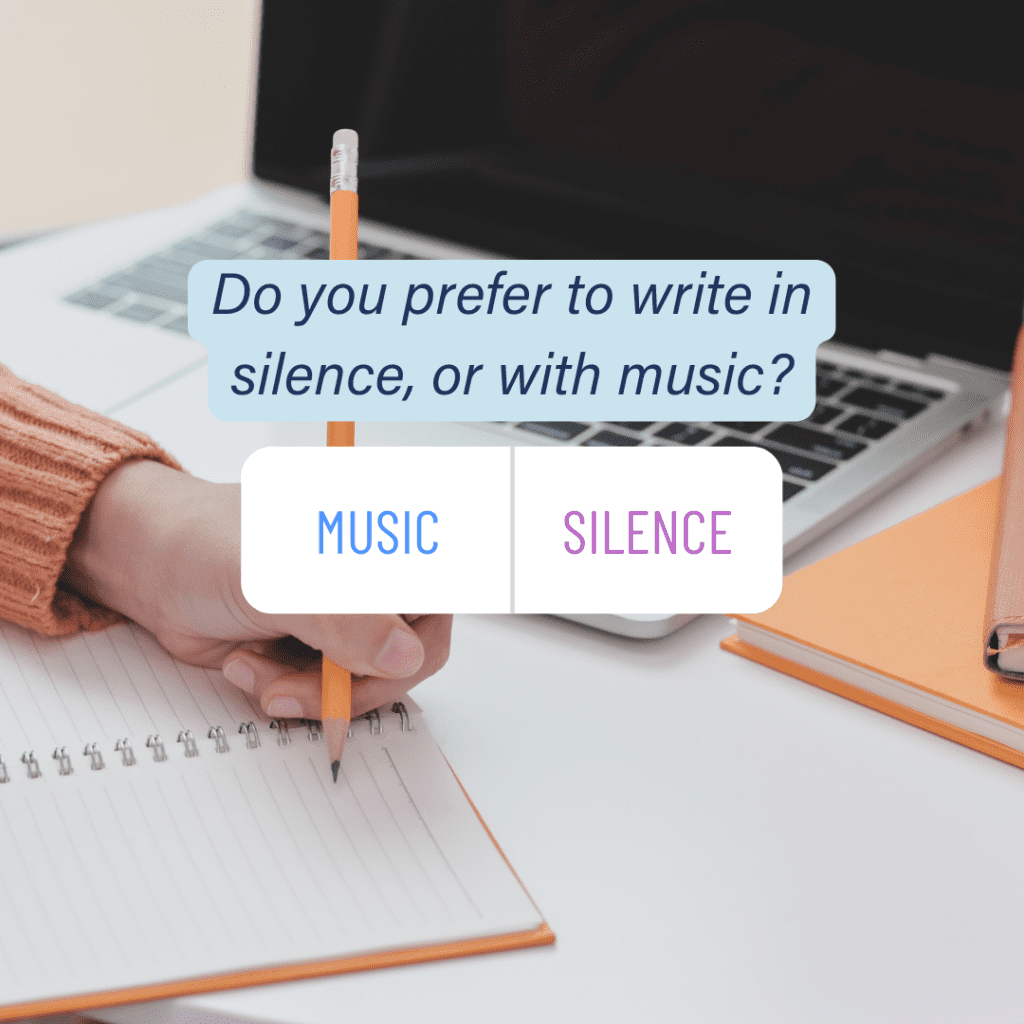 Organize your writer's soundtrack by mood
One of the best tips I've ever received for creating a writer's soundtrack or playlist is to organize it by mood. For example, you may need aggressive or angry music to get you in the mood to write a fight scene, or you may need softer, more ethereal music for writing a dreamy scene.
On my Spotify account, I will often have a few mood or emotion-based playlists, like "Romantic," "Fight Scene," "Adventure," and "Sadness," and as I hear songs from my ordinary day-by-day listening that seem like a good fit, I simply add them to these playlists. This helps you to avoid the pitfalls of spending all day creating a writer's soundtrack and no time at all doing the actual writing.
If you'd like some pre-made playlists for mood or scene-specific writing, don't forget to check out the Novlr Spotify profile!
Lyrics or Not?
Songs that have lyrics are notoriously more distracting than helpful when writing. But lyrics can definitely come in handy for inspiration, even if they're not ideal when actually writing.
I sometimes choose to listen to songs with lyrics if I'm trying to become inspired, for example, on a walk between writing sessions. On those occasions, I will usually listen to soundtracks for shows or movies that have a similar mood to the one I'm trying to evoke in my own story. For example, I'll often listen to The Vampire Diaries soundtrack when I'm working on a YA story. And currently, I'm really enjoying the Outlander soundtrack because the novel I'm working on channels a similar mood.
When I'm actually sitting at my desk trying to put down words, I don't want to have music playing with lyrics. For these occasions, I have a personally-curated collection of favorite peaceful music, often including meditation tracks.
Meditation music is designed to put your mind into a state of ease and relaxation, and for me, this is the sweet spot where my imagination flows. I highly recommend trying a meditation soundtrack next time you write to see if that helps you get into a writing zone.