Writing
10 Perfect Christmas Gifts for Writers
With the cold winter fully set in, Michael Bublé emerging from hibernation, and Chris Rea beginning his annual drive home, we know the countdown for Christmas has begun. The faint snatches of holiday tunes whisper out from the high street stores, and shoppers brave the cold to buy presents for all the special people in their lives. Choosing presents can be the most difficult thing though, so we want to make it easy for you by putting together this list of 10 perfect Christmas gifts for writers.
1. The Novlr 'Write Your Damn Novel' set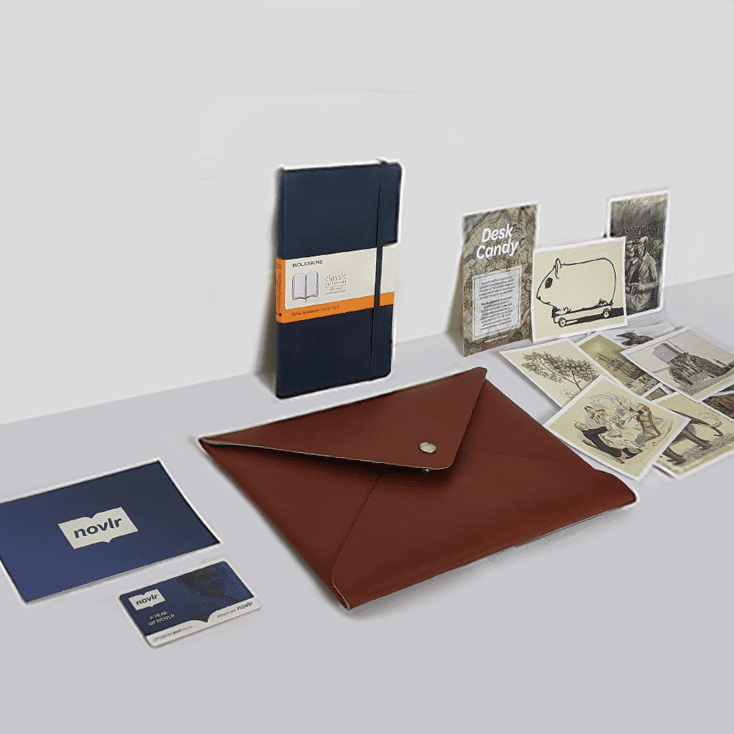 Complete with everything a budding writer could need, the Novlr 'Write Your Damn Novel!' set is the perfect Christmas gift. It includes a Moleskin notebook, a 12-month subscription to Novlr, Novlr Desk Candy to help spark creativity, and is presented in a gloriously stylish leather pouch (with vegan options available as well). There is no better way to get a writer at their desk and writing.
2. Rory's Story Cubes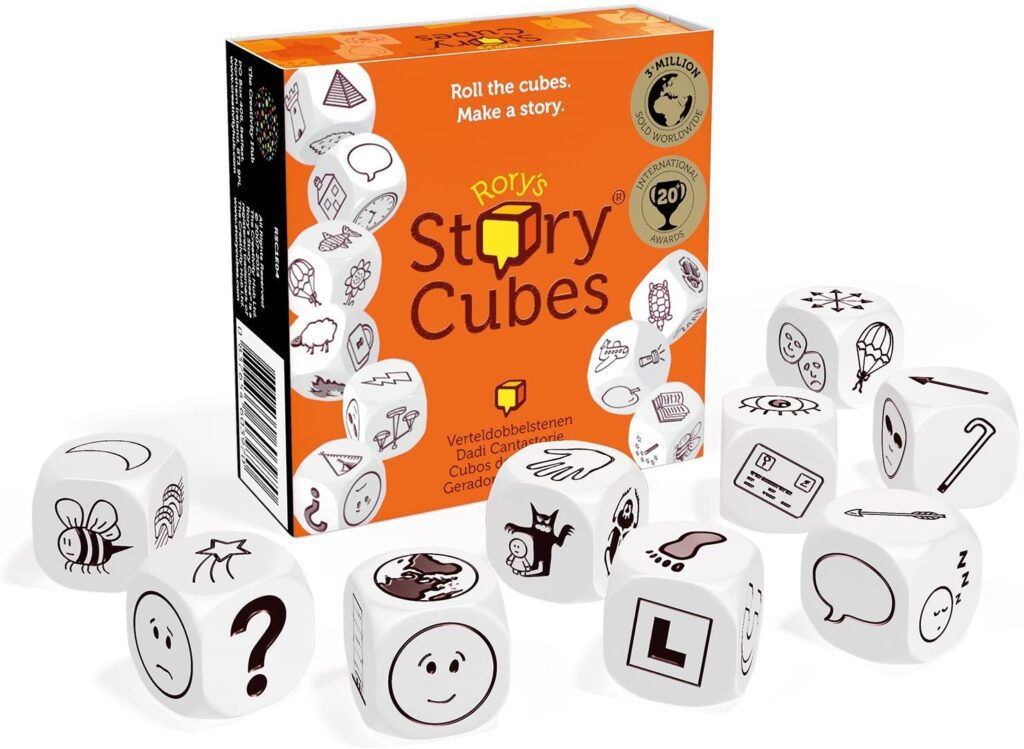 Rory's story cubes make the perfect gifts for writers of all ages. The pocket-sized cubes are printed with images that you can use to spark your imagination and create great writing prompts.
With lots of different packs, you can create prompts for almost any genre, from fantasy, to sci-fi and mystery. If you're short on inspiration, a new idea is never more than a dice roll away. Could there be anything better than the literal gift of imagination this Christmas?
3. Novlr subscription
Take the pain out of writing by gifting the writer in your life a Novlr subscription. Novlr is built by writers, for writers, so there is simply no better platform out there to help get words on a page.
Because Novlr is browser-based, their writing will be with them, no matter where they are. It's the freedom to know that your novel is never further away than your pocket. Subscriptions come as 3-month, 6-month, or 1-year cards.
4. A book on writing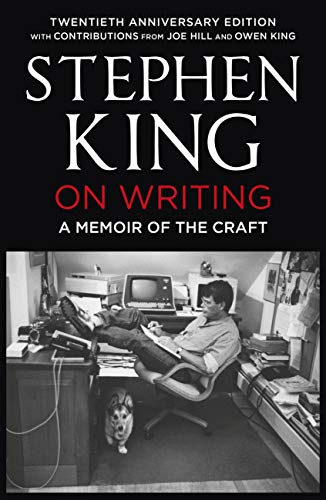 One thing all writers have in common is that we all love books. So it should come as no surprise that books usually always make the perfect gifts for writers.
Because genre can be very personal though, this year, why not try a book about writing? There are lots of great examples out there, from well-known authors who are more than ready to impart their wisdom. Some recommendations include Stephen King's On Writing, Reading Like a Writer by Francine Prose, On Writers and Writing by Margaret Attwood, Bird by Bird by Anne Lamott, and Zen in the Art of Writing by Ray Bradbury. If you want even more recommendations you can find some in our previous posts like this one for NaNoWriMo reading lists and this one on getting the science right in your fiction.
5. Book of writing exercises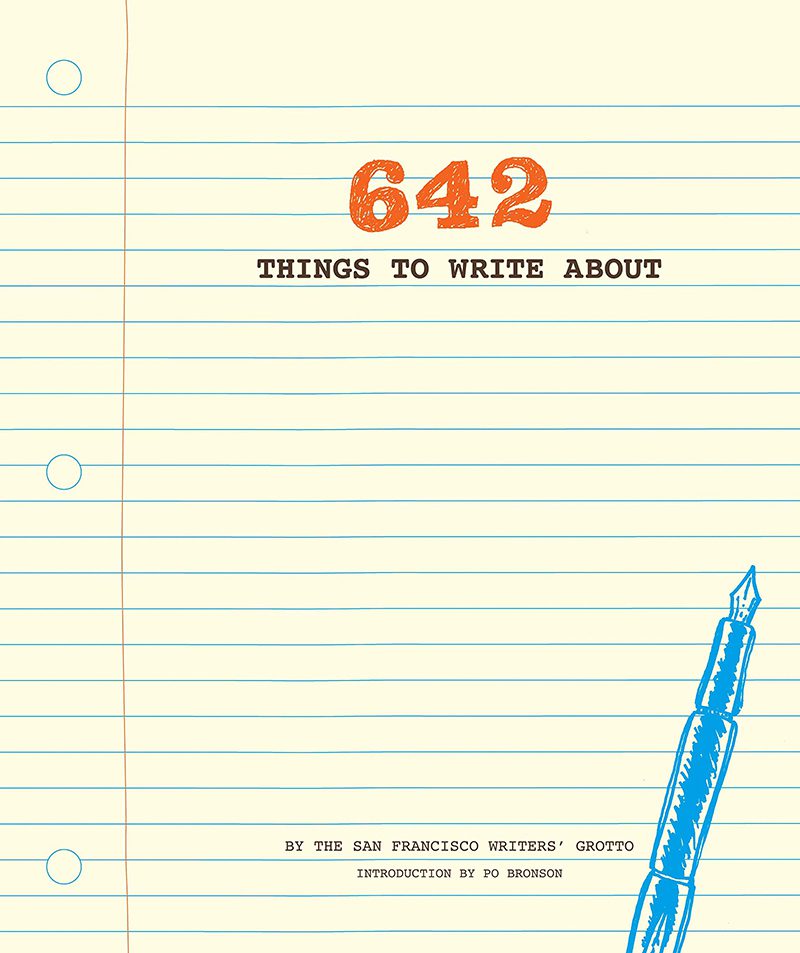 Staying creative ranks among the hardest things that writers need to do. It's tough to be constantly inspired, so sometimes it's nice to have a little extra push.
The San Francisco Writer's Grotto have put together a book of writing prompts to fill just this need. They have written a whole series of books to produce ideas and get those creative juices flowing including 642 Things to Write About, 712 More Things to Write About, 642 Tiny Things to Write About, and 642 Stories to Write.
6. 'Write Eat Sleep Repeat" Sweater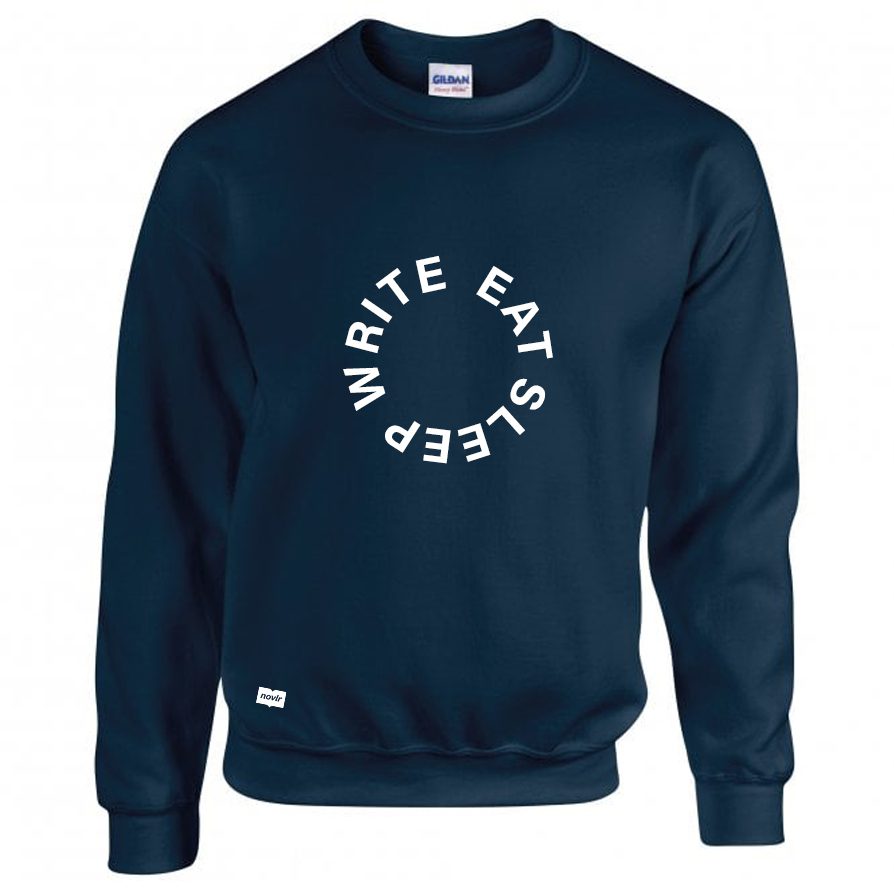 The Christmas jumper is a tradition, so why not improve on the tradition with a writer's sweater?
The Novlr Eat, Write, Sleep sweater is the perfect, cosy gift for any writer. The polyester cotton blend makes it super comfortable – a guaranteed hit for the cold weather. If the writer in your life is already a Novlr fan, then there's also the branded jumpers in navy and white. A wearable nudge to just keep writing!
7. A fountain pen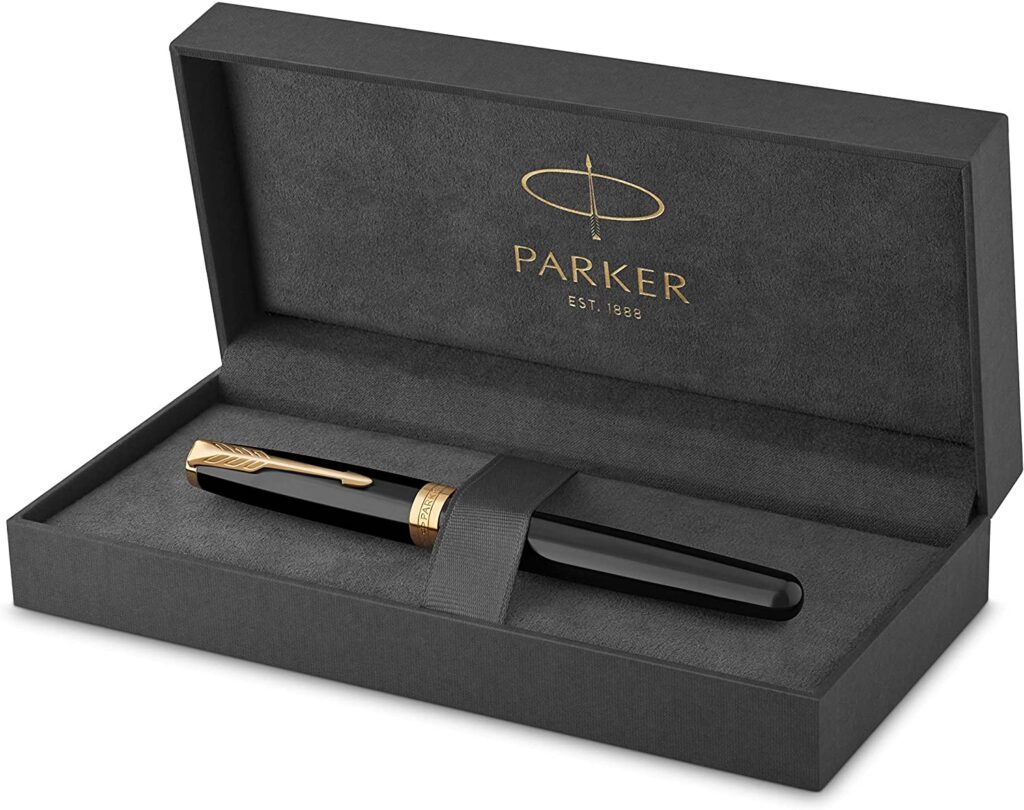 Sometimes a writer just needs the right tool for the job. While Novlr may be that tool for the digital age, I've never met a writer who didn't also crave the physical act of writing once in a while.
Every writer usually has a writer's notebook to hand, so why not help them on that creative journey with a fountain pen? There are so many options on the market, but the right pen can make a huge difference when writing by hand.
The two favourites I've used over the years are my Parker Sonnet from the expensive end of the spectrum, and for a cheaper option, my Lamy Safari, which I use literally every day.
8. Character development journal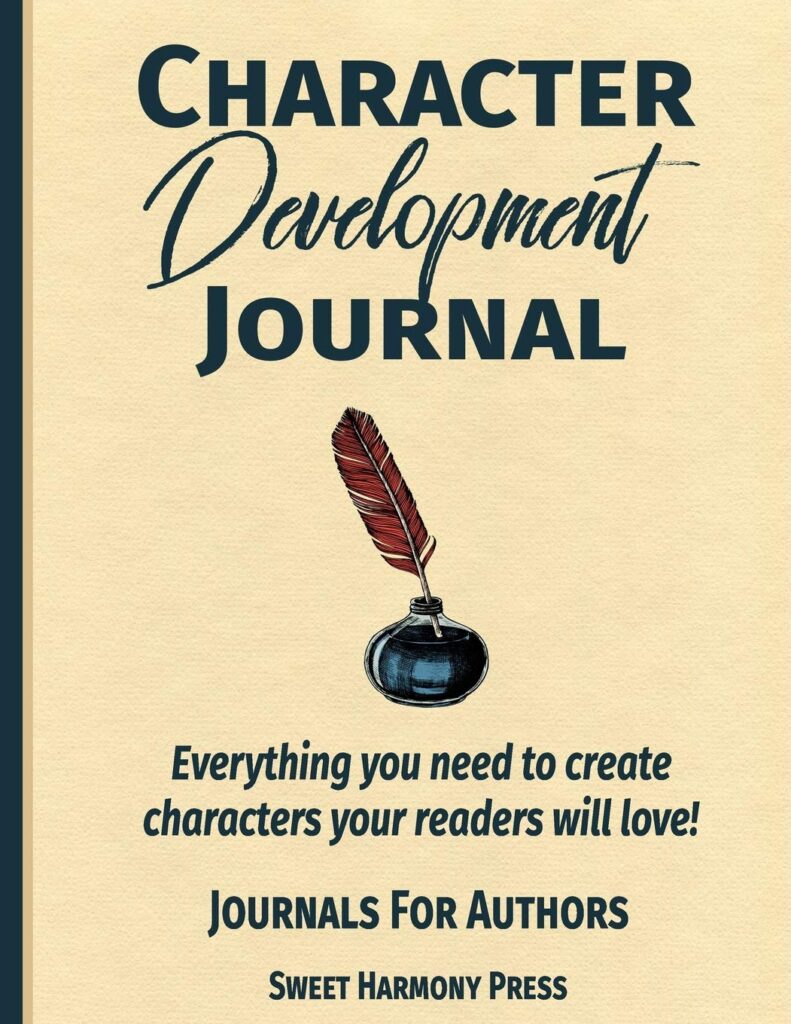 Does your writer friend have a great idea for a story but struggles to bring their characters to life? A character development journal might be just the ticket.
A template can help writers flesh out characters in a way they might not have considered before, and worksheets can help build habits making developing deep, believable characters easier each time.
If creating characters that are full of life and personality is something your writer friends aspire to, then a character development journal could be the gift they never knew they needed.
9. Timer for writing sprints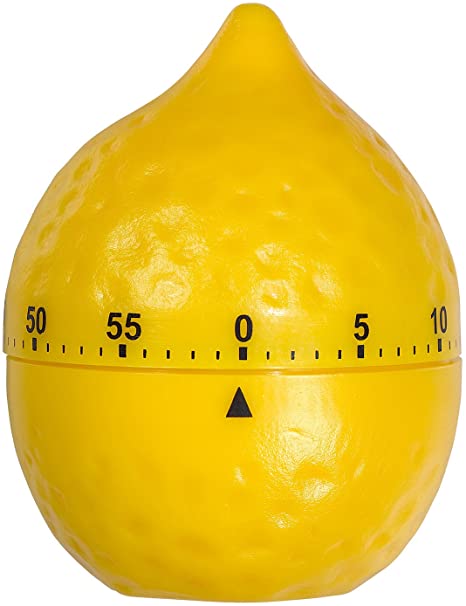 Sometimes the best gifts are the simplest. A writing sprint is the most invaluable tool in a writer's arsenal. It's all about getting words on a page, no matter the quality.
Forcing yourself to write non-stop for a set amount of time often helps generate ideas, so a tool for that job could be one of the best gifts for writers. You can go as simple or as fancy as you want. Go vintage or cute. No matter what style you choose, a timer can really help your writer friends on their writing sprints – and it makes a great Secret Santa option as well because they can be as cheap or expensive as you want.
10. Novlr Desk Candy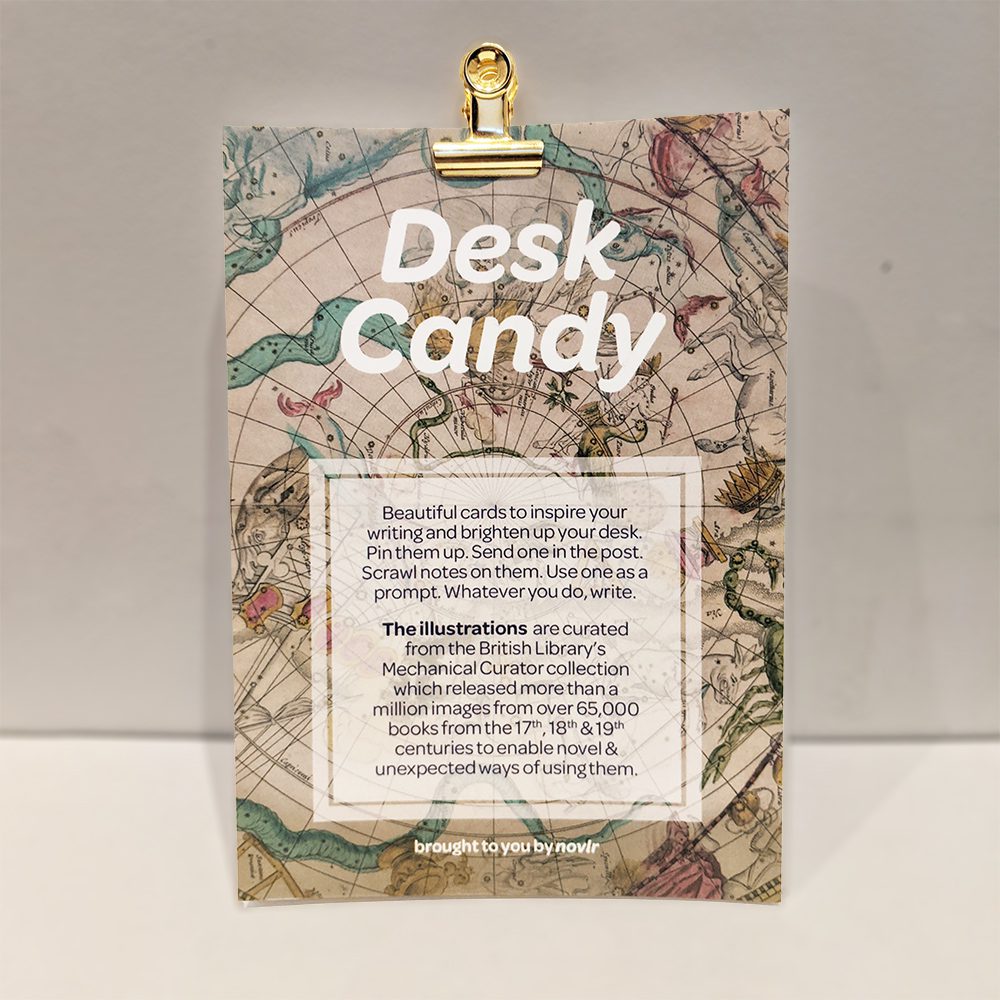 Inspiration is the key for any writer, and Novlr desk candy is here to help! Included in each pack are twelve beautiful cards to prompt and inspire.
With illustrations curated from the British library's Mechanical Curator collection, they're perfect for any use a writer might need. Pin them up. Send them in the post. Scrawl notes on them. Use them as prompts. There are so many possibilities – a perfect gift for the writer in your life.
Note: All purchase links in this post are affiliate links through BookShop.org, and Novlr may earn a small commission – every purchase supports independent bookstores.