Writing
How to Write an Engaging Memoir
A memoir is a first-person account of a writer's life that usually focuses on particular events or themes. 'Memoir' comes from the French word mémoire, which means 'memory' or 'reminiscence'. Memoirs are usually factual accounts, but it's not unusual for a memoirist to embellish the truth in order to tell a more compelling story.
What is a Memoir?
Memoirs are typically classified as a subgenre of autobiography though the two terms are often used interchangeably. There is a lot of overlap, but there are some key differences between the two forms of writing you should know about.
Both autobiography and memoir are first-person accounts of the writer's life — the writer is describing their life using "I" and "me". But where autobiographies usually cover the writer's entire life, including intricate details about family history and childhood upbringing, memoirs usually address only part of the author's life, zoning in on one major life event, or focusing on specific experiences, for example, a special place the writer would visit during the winter holiday.
What is the difference between a memoir and an autobiography?
Due to the difference in life coverage, autobiographies are usually written by famous or influential people who are telling their life stories due to public interest. Memoirs, on the other hand, can be written by anybody. People tend to read them because they are interested in a particular theme the writer addresses (say motherhood, addiction, or growing up in a specific culture or time) or because of the lyrical and literary style of the writing.
Autobiographies have a stronger emphasis on facts and history, and memoir places greater emphasis on emotional experience and the interior thoughts and journey of the writer. To use some books as examples, Long Walk to Freedom by Nelson Mandela is an autobiography — he was an important person whose personal account of his own life matters because of what he has achieved. Whereas Educated by Tara Westover, is a memoir — she was previously unknown before writing her memoir that revealed what it was like to grow up in a survivalist Mormon family.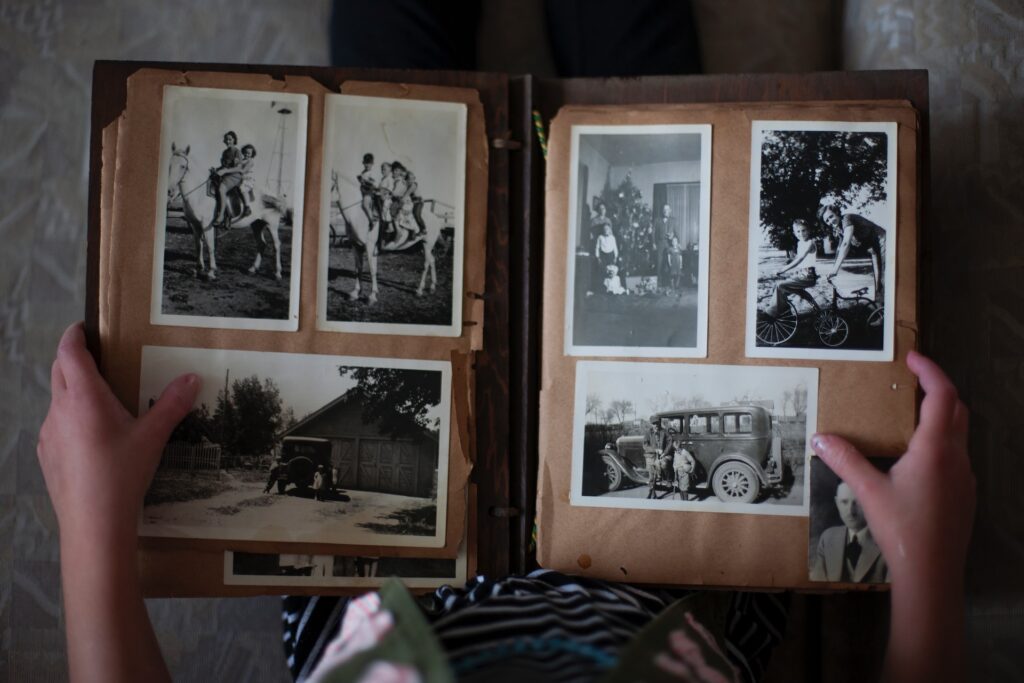 Why should you write a memoir?
People read memoirs to learn something about their own lives through the experiences of others and to encounter something emotional. You should write a memoir if you're willing to share your experiences honestly and to keep your reader in mind. Even if you're writing a memoir for your friends and family, you're still writing for someone else.
Some people believe making a distinction between autobiography and memoir is artificial and puts the focus on the wrong thing. They say it makes the book more about the author rather than the reader. While it can be useful to keep the distinctions in mind, it's important to remember that any interesting or moving account of someone's life, whether it tells the whole writer's life story or just part of it, should be about the emotional experience of that life.
Things to remember when writing your memoir
When writing your memoir, you should think about how you can interest your reader from the very first word — just like with fiction.
As everyone has led a different life and has a different way of speaking and writing, all memoirs feel different to read. Some writers will be telling humorous stories of idyllic teenage summers spent drinking behind barns with a nostalgic and light tone, others might be writing about mental health issues they've experienced in a raw and unflinching way, some writers may be recounting serious and tragic events using humour, and others might create poetic and lyrical meditations of how the landscapes they grew up in shaped them.
Whatever subject you explore, think about what you'd like your style to be and how you can best interest the reader by being your true, honest self. You need to take time to build trust with the reader and to try to draw out emotions in them through the way you choose to tell your story.
Tips for writing a memoir
If you're developing a book proposal that classifies as a memoir, there are a few things that you should keep in mind as you write:
Dramatize yourself as the narrator, making sure to paint a vivid picture of who you are and why you're writing about what happened to you
Hook the reader from the very start — whether that's with comedy, intimacy, rawness or candor
Be open, authentic and artful
Showcase your personal growth and highlight key takeaways you've learnt
Identify the main themes that you'd like to reflect on and keep them in mind all the time
Try to point to human truths that the reader can use to make sense of their own experiences
Bestselling books to read
If you're thinking about writing a memoir about some of your life experiences, it's a good idea to read some of the top-selling books in this area to help you get a flavour of different memoirs styles and reading experiences. Reading some of these books should also give you helpful insights into different ways you can present potentially sensitive or difficult personal experiences, how to weave specific themes into your writing and how to create an intimate reading experience.
Don't Let's Go to the Dogs Tonight by Alexandra Fuller
As the daughter of white settlers in war-torn 1970s Rhodesia, in her memoir, Don't Let's Go to the Dogs Tonight, Alexandra Fuller remembers a time when a schoolgirl was as likely to carry a shotgun as a satchel. Revealing what it's like to live through a civil war and battle with nature and loss, this classic memoir of an African childhood is suffused with laughter and warmth even amid disaster. It's unsentimental and unflinching, but always enchanting and transporting.
One of the many impressive things about this memoir is how Fuller creates an intimate portrait of the essence of Africa that is so real it makes you feel like you are right there in Africa with her. She does this by using a plethora of surprising and imaginative adjectives to describe Africa's vastness, its people, its colours, and its contradictions.
When Breath Becomes Air by Paul Kalanithi
At the age of thirty-six, on the verge of completing a decade's training as a neurosurgeon, Paul Kalanithi was diagnosed with inoperable lung cancer. One day he was a doctor treating the dying, the next he was a patient struggling to live.
When Breath Becomes Air chronicles Kalanithi's transformation from a medical student asking what makes a virtuous and meaningful life into a neurosurgeon working in the core of human identity — the brain —and finally into a patient and a new father facing death.
Kalanithi writes about facing inevitable death with such eloquence and tenderness, that what could be simply a tragic and depressing read, morphs into a life-affirming reflection on treasuring life. In facing his own mortality, he forces the reader to question how they should live. As such, the book touches you on a profound level and stays with you forever. Just be sure to have a box of tissues nearby!
Educated by Tara Westover
Tara Westover and her family grew up preparing for the End of Days but, according to the government, she didn't exist. She hadn't been registered for a birth certificate. She had no school records because she'd never set foot in a classroom, and no medical records because her father didn't believe in hospitals.
As she grew older, her father became more radical and her brother more violent. At sixteen, Tara knew she had to leave home. In doing so she discovered both the transformative power of education, and the price she had to pay for it.
Educated is an extraordinary memoir that paints a vivid picture of a hidden America you didn't know existed and deals with some tough subjects, namely religious extremism, neglect, and domestic abuse. Westover presents her upbringing in quite a matter of fact way – she doesn't give in to the temptation to sensationalize her experiences and writes with a distinct emotional distance between her experience and the events themselves. But even so, it's a moving and eye-opening testament to the immense power of knowledge as it charts her escape from a backwards upbringing to Harvard and Cambridge.
The Salt Path by Raynor Winn
Just days after Raynor learns that Moth, her husband of 32 years, is terminally ill, their home is taken away and they lose their livelihood. With nothing left and little time, they make the brave and impulsive decision to walk the 630 miles of the sea-swept South West Coast Path, from Somerset to Dorset, via Devon and Cornwall.
The Salt Path is an honest and life-affirming story of coming to terms with grief and the healing power of the natural world. It is a portrayal of home, and how it can be lost, rebuilt and rediscovered in the most unexpected ways. And it makes the reader appreciate the comforts of a warm home and good health.
Written with real tenderness and humanity, it is about two people finding themselves in nature. It is ultimately a gentle memoir that provokes deep feelings of gratitude.
My Name Is Why by Lemn Sissay
At the age of seventeen, after a childhood in a foster family followed by six years in care homes, Norman Greenwood was given his birth certificate. He learned that his real name was not Norman. It was Lemn Sissay. He was British and Ethiopian, and he learned that his mother had been pleading for his safe return to her since his birth.
My Name is Why is a poignant and political memoir in which Sissay reflects on his childhood, self-expression, and Britishness. As a poet, Sissay writes with real lyricism and force about neglect, misfortune, hope, cruelty, determination, and triumph.
He is deeply frank about his experiences with the institutional care system, race and family, and the result is a damning and uncomfortable portrait of Britain, but also a celebration of the redemptive power of creativity.
Note: All purchase links in this post are affiliate links through BookShop.org, and Novlr may earn a small commission – every purchase supports independent bookstores.
---
Want to get your non-fiction book in front of a publisher? Take our course, How to Write a Non-Fiction Book Proposal, written by Lydia Yadi, Senior Commission Editor for Non-Fiction at Penguin Random House. To find out more about the course, click here.