News & Features
Writing is for Everyone: An Update from Novlr HQ
As you probably know by now, Novlr has been undergoing some changes. If not, here's the headline – we have been rebuilding Novlr from scratch!
The Alpha test of our new writing app has come to a close after 8 weeks, and we've now entered an invite-only Beta phase. Release day is just around the corner!
While we can't wait for all our users to take the new Novlr (affectionately nicknamed Shelley) for a spin, there are some other important changes that are coming that we wanted to outline for you beforehand.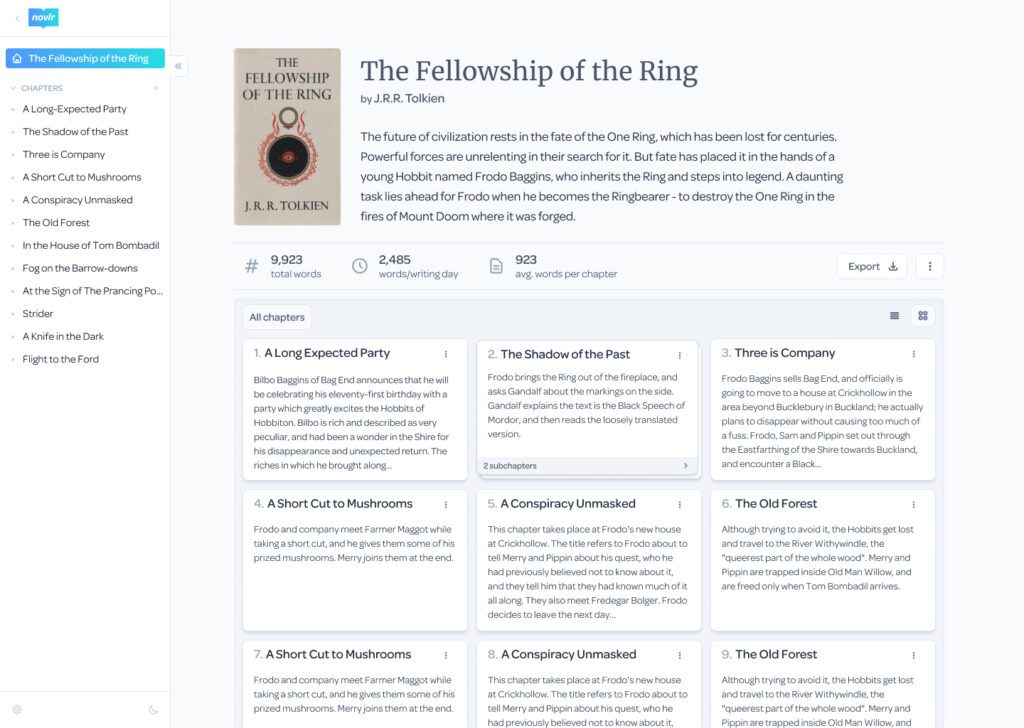 You can now write a novel in Novlr, completely free
On the public release of Novlr Shelley, we will now be offering a completely free tier.
Why free?
A beautiful, distraction-free writing space is something that every writer should have access to, so we're acting on that and making it completely free for anyone to write a single manuscript in Novlr, from start to finish.
We're building a platform that will serve all the needs of creative writers – we're becoming much more than a writing tool. To do that well, we need to be the workspace of as many creative writers as possible.
There will be some features only available on Pro accounts, but we want all users to have a great writing experience, so have made the free tier as fully featured as possible. Writing should be for everyone.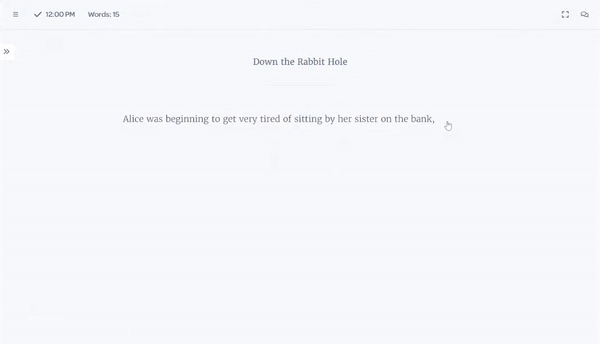 What is Novlr Pro?
Even though anyone will be able to write a novel for free in Novlr, we will still offer subscriptions.
A Novlr Pro subscription offers writers unlimited novel creation, full access to goals, including custom goal setting, our full Analytics dashboard, and a 10% discount on all Novlr services and paid courses. Our ProWritingAid integrated proofreader and backup integrations will also only be available to our Pro subscribers.
As we continue to grow and develop, we'll be rolling out more features. Pro subscribers will have access to all of this immediately on release, and receive priority support through our support channels.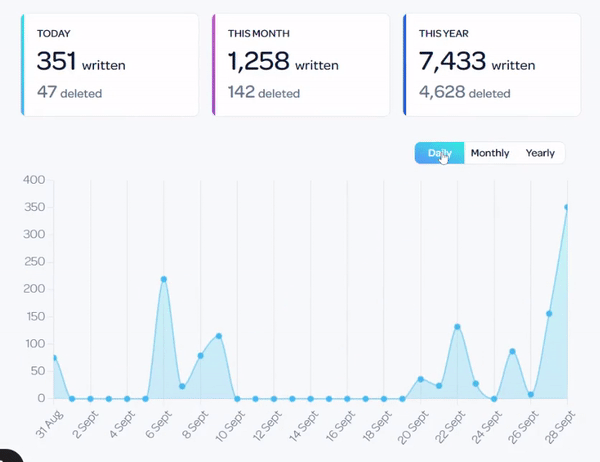 The prices, they are a'changin
Novlr's prices have remained the same since we first launched in 2015. In that time, we have made thousands of improvements to Novlr and have big ambitions for how the plans will grow in the coming months. Indeed, they already are. So with the release of Novlr Shelley, it's time to make a change.
Our Novlr Pro prices will change on December 1st to $18 a month or $15 a month when paid annually. We know this is a big change, which is why we have implemented a permanent pay freeze for all existing subscribers.

We have made the decision to move all existing subscribers onto the Pro plan, at their existing subscription price, forever. Whatever you pay now, that is what you will pay for Novlr going forward (unless you cancel).
If you're currently a subscriber, you'll see no changes to your billing after the price rise as long as you maintain a valid subscription. We'll also honour the current price freeze for any new users who subscribe before December 1st — so if you'd like to lock in the current $8/month (on annual) for Novlr Pro, now is the perfect time to sign up!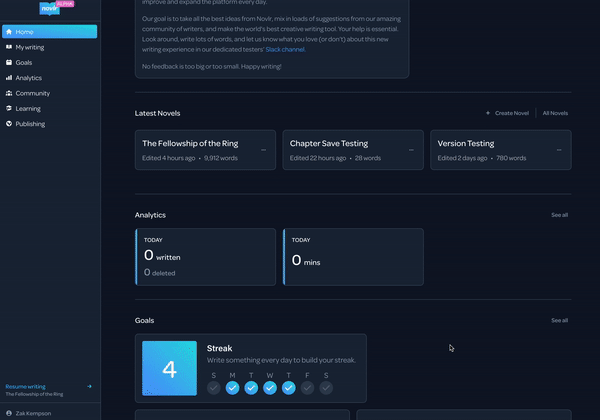 Return of the lifetime subscription
We've had lots of our writers over the years ask us whether we offer a lifetime subscription. We're happy to report that we'll also now be offering lifetime subscriptions from December 1st!
You'll be able to purchase a lifetime subscription to Novlr for $499, which will give you access to Novlr Pro forever and include a 10% discount on any future services or course purchases.
With so many changes coming, we're happy to answer any and all of your questions. Don't hesitate to reach out on any of our social channels, through our support chat bubble at Novlr.org, or send us an email at [email protected].
More updates will be coming in the next few weeks, including the launch of the public beta when everyone will have the opportunity to move onto the new Novlr Shelley version.