Writing
How to Write Engaging Non-Fiction: Nature Writing
Nature writing is a type of writing in which the beauty of the natural world is observed and described, often as a way of exploring human emotion and experience. The landscapes and natural habitats that are examined in nature writing vary hugely, as does the human emotion or journey that is often probed. As such, nature writing is a broad, dynamic, and fertile genre, full of many different kinds of books.
The varying styles of nature writing
Nature writers might choose to examine what the natural world means to them personally, reflecting on their own relationship with, and memories of a particular place, like an unknown and hidden beach in the South West of England.
They might take a more focused and factual approach examining individual flora and fauna and their importance, like the importance of bees and the role they play in balancing our ecosystem.
Nature writers might also analyze the social and cultural history of a place, and provide a commentary on and chart the change and decline of a landscape or habitat from an environmental point of view.
For books that focus on a particular landscape, there are no limits as to what types of landscapes deserve attention. Nature writing can be about cliffs, lakes, rivers, deserts, gardens, meadows, oceans, remote islands, and underwater worlds. It can be a study of the slices of nature within cities and urban spaces, whether focusing on parks or plants that we find cropping up in pavements.
Nature writing can focus on developments in agriculture, new farming techniques, the rearing of animals and the sowing of crops. It doesn't have to be focused around locations and landscapes – it can be about the fauna and flora of a whole region, or just one animal, or even a single tree. But the two things that tend to unify all kinds of nature writing, is that the writing conveys a very clear sense of place and that the natural world is explored in terms of our relationship with it.
What attracts readers to nature writing?
Readers are attracted to this genre for different reasons and take away different learnings or feelings, dictated by the particular focus of the book. For example, nature writing that focuses on how the author found a particular landscape healing in a difficult and dark time will offer readers guidance, reassurance, and solace in a time when they might need it most. A reader might feel comforted and seen by this kind of book.
Magical, nostalgic, and literary reflections on a particular place will help readers escape their reality and be transported to a far-flung location and wild place like a foreboding forest, a sweeping beach, a flowing stream, or an idyllic riverbank.
For nature writing that has a scientific or educational element, where an author is making the reader rethink the importance of a particular plant, ecosystem, or habitat, or where they are addressing the effects of the climate crisis on the environment, readers will be hoping to come away with new facts and insights about a particular topic that might serve their activism.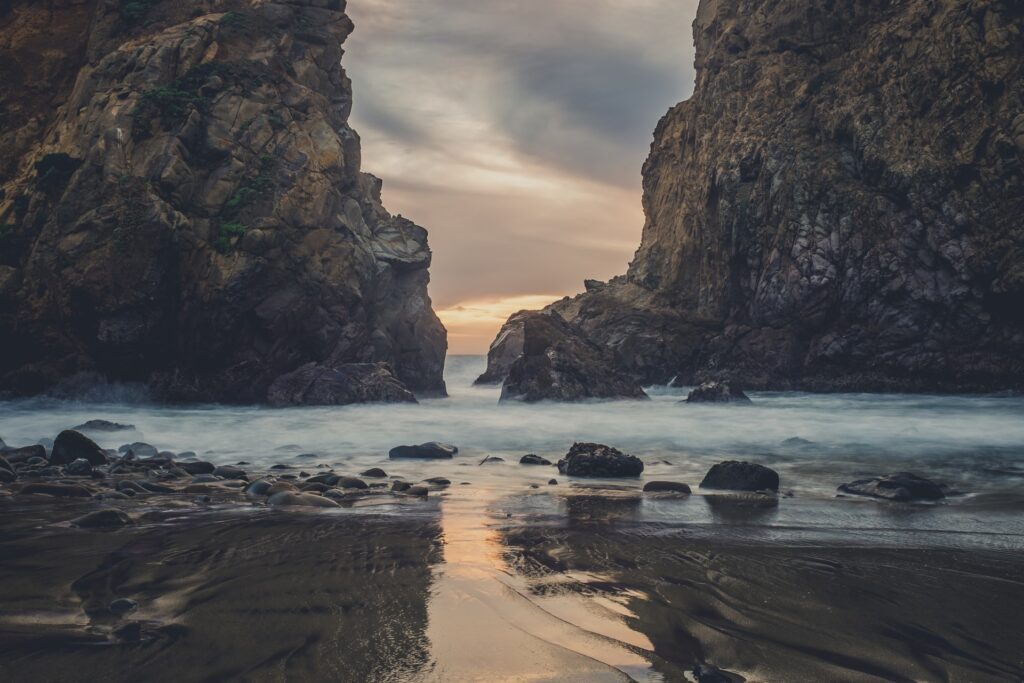 Focusing your work
It's important when you're embarking on a nature writing project to think carefully about exactly what kind of writing you're aiming to create and what the reader who is drawn to this kind of book is seeking to learn from or feel when reading it. Does what you've written satisfy why the reader was attracted to the book?
The other important element to consider is what kind of writing best suits your subject focus. Given it is a genre that overlaps with other genres like memoir, science, and activism, the style of writing employed in nature writing is varied. It can take many different forms – poetry about the natural world, cultural history told through essays, literary prose about the personal relationship with the natural world, and factual guidebooks.
Make sure that the form of writing you choose fits with the content and aim of your book.
Tips for nature writing
If you're developing a book proposal on nature writing, there are a few things that you should keep in mind as you write:
Your writing should convey a very clear sense of place
The natural world should be explored in terms of our relationship with it
You can write about any natural subject from a single tree to a whole classification of flora or fauna, to a particular landscape to a whole country
Nature writing can take many forms from poetry to essays to memoir to factual guides
Think about the reading experience – consider why the reader might be attracted to your book and make sure your writing offers them what they are looking for whether that's reassurance, support, escapism, a new perspective or facts and figures
As a genre, nature writing is experiencing a resurgence, thanks in part to society's fatigue with the digital world and to the comfort many have found in retreating to nature and quieter places during the lockdowns brought on by the pandemic. The great outdoors is an appealing balm that can heal us and help us relax, acting as a tonic to a stressful day. While we can't always access beautiful landscapes, we can access the natural world through writing.
Reading list
This list of popular nature books demonstrates the real breadth of the genre, from memoir to activism, and cultural history to more scientific approaches.
Entangled Life: How Fungi Makes Our World, Changes Our Minds and Shape Our Futures by Merlin Sheldrake
The Old Ways: A Journey On Foot by Robert MacFarlane
Braiding Sweetgrass: Indigenous Wisdom, Scientific Knowledge and the Teachings of Plants by Robin Wall Kimmerer
The Shepherd's Life: A Tale of the Lake District by James Rebanks
H is for Hawk by Helen Macdonald
The Salt Path by Raynor Winn
If you're interested in writing non-fiction and want to get your work in front of a publisher, visit our free non-fiction book proposal course written by Lydia Yadi, Senior Commission Editor for Non-Fiction at Penguin Random House.
---
Note: All purchase links in this post are affiliate links through BookShop.org, and Novlr may earn a small commission – every purchase supports independent bookstores.